Girls' soccer upsets second-ranked Southridge, makes it to quarterfinals
Girls soccer carried their phenomenal season to the third round of state playoffs. The girls' soccer team started their season with an undefeated pre-league play. Still strong going into Metro League, one of the most difficult leagues in the state, Beaverton held their own and stood mid-pack at 5th.
The Beavers had a slow start to the first quarter on the 29th against North Medford. Within minutes, North Medford pulled ahead in the first half to leave the Beavers trailing 0-1. Though they were down, the girls' team mustered up some fight when senior Macey Lane scored at the end of the second half.
The score, 1-1, lead into overtime as the Beavers buckled down to defeat the Black Tornado. In a nail-biting first half of overtime, Natalie Perkins assisted Maddie McKenna with a goal in the last five minutes of the first ten-minute half. The girls' soccer team held North Medford in the second half for a 2-1 Beaverton victory.
Going into the second round of playoffs, the Beavers faced a long-time rival, the Southridge Skyhawks. During the regular season, the Beavers and the Skyhawks tied their league game 0-0. Itching for vengeance, Beaverton came out with tenacity and aggression, setting the pace for the game. The Skyhawks posed a threat, standing at the #2 seed, compared to the underdogs, the Beavers, at #15. Playing at a disadvantage, the girls' team traveled to Southridge to take on the masses.
Within the first 15 minutes of the game, the Beavers scored three times, taking the lead 3-0. With five minutes left in the first half, the Skyhawks cut down the Beavers' lead 3-1. Beaverton took the reigns, scoring yet another goal and prevailing against Southridge 4-1.
Defeating Southridge the previous week, the Beavers held their heads high as they made their way to West Linn to play the #10 Lions.  However, success breeds complacency, and the Beavers were defeated 1-0.
The girls' soccer team had a season to remember. With an undefeated preseason and a handful of seniors that drove the team to success, Beaverton is proud of how the soccer team has done this season.
Leave a Comment
About the Contributor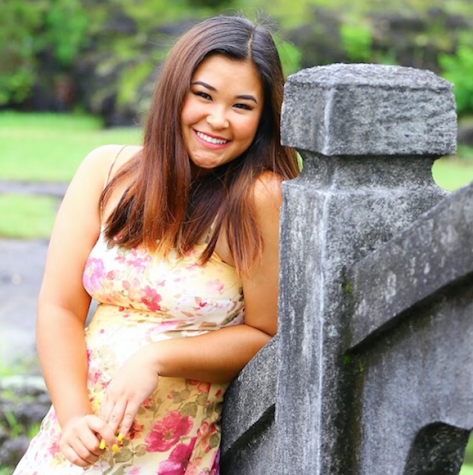 Kimaia Gassner, Senior Editor
Kimaia is a senior at Beaverton High School.