Stand-out boys' golf team headed to States
Beaverton boys' golf is headed to Corvallis on Monday for the first round of the State Golf Tournament. Last week, Beaverton placed in the top three at Regionals to clinch a spot at the tournament. The Beavers are taking their all-senior squad to the Trysting Tree Golf Club, featuring Colin Fowler (1st Team All-Metro and 4th in State), Daniel Rue (2nd Team), Colby Wissmiller (2nd Team), Nels Fowler, and Spencer Buth. 
For Wissmiller, the highlight of the season was a win over Jesuit in the first league tournament. "[It was] our first metro league win in over two-plus years. We put up a 294, six over par, as a team to beat Jesuit by 1 shot." For reference, Jesuit has won the last three state championships. 
Colin Fowler also reflected on his and his teammates' improvements. "My highlight of the season was watching the growth that my twin brother, Nels, had this season and watching Daniel Rue's improvement. In addition to that, getting 1st Team All-Metro and winning my first tournament at Quail Valley was nice as well."
That said, it wasn't all highlights this year. After coming out with strong finishes in the first couple of tournaments, Beaverton lost two players and some momentum. 
"We kind of lost our groove with the absence of two of our starters. We had to adapt as a team and rebound to close out the regular season and move on to regionals," said Wissmiller. But with the full squad going to State, Beaverton is back at 100 percent. 
Colin Fowler was confident in the team's ability to perform at State but acknowledged the tough competition. "We will need to put up two good scores to be in contention, but regardless it will be tough going against Tigard and Summit who both have lots of depth." He also pointed out the challenge posed by Jesuit and Sunset, who place 1st and 2nd respectively, in the Metro League. 
The Beavers tee off at 2:00 pm Monday for another swing at a state title. 
Leave a Comment
About the Contributor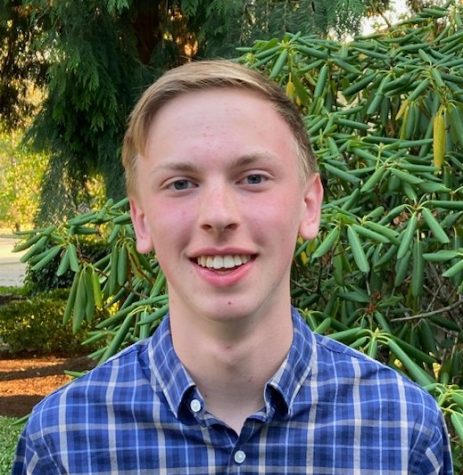 Samson Naleway, Editor-in-Chief
Samson is a junior at Beaverton High School who writes and edits articles for The Hummer. In his free time, he enjoys playing soccer and racquetball.