Basketball persists amid Omicron wave
Recently, the Beaverton School District announced a new COVID policy regarding the surge in Omicron-fueled cases across the district. The week before Martin Luther King Jr. Day, 20-30% of students were absent at Beaverton High. Last week, multiple elementary schools that feed into BHS—William Walker and Vose—switched to virtual learning. As part of the District's new policies released on January 7, only families of student athletes can attend school sporting events. 
"We're doing all we can to follow all state and district guidelines to keep our student-athletes safe and engaged in Winter sports," said Athletic Director Mike Blok. "Our athletes and coaches are working hard to persevere the schedule changes, rule changes, quarantines, and the whole bucket of fun with Covid." 
Blok also remarked on the achievements of the winter sports teams this year: Boys' basketball is ranked No. 7 in the state and girls' basketball is ranked No. 1, where they were when the 2019-20 playoffs were cut short. 
Lainey Spear was a freshman on the girls' basketball team when the pandemic closures hit in the middle of Beaverton's historic playoffs run. Now a junior, Spear sees this year as a new opportunity for success. 
"We have a whole new group and our season is a lot longer than last year, so we play more teams and have more opportunities to win and get better!" she said. 
So far, girls' basketball has played four of the current top ten teams in the state and has a 12-1 record. 
The boys' basketball team is also making the most of the season with a 9-4 record. 
"We are all healthy and more motivated than ever," said junior Brady Rice. 
Boys' basketball is also out to prove its potential after winning the Red Bracket of a modified state tournament last June. Rice said the lack of fans is disappointing, but the team is working towards it goals. 
Even so, the Athletic Department recruited some famous fans for the student section. Some of the attendees of home games included Dwayne "The Rock" Johnson, Bernie Sanders, and Dora the Explorer, albeit in their cardboard forms. 
"The [cardboard] fans are funny," said Rice. "I don't really care if they are there or not."
As for Blok, he is busy building a positive atmosphere for student-athletes, whether that's through live-streamed games or cardboard cut-outs. The key to getting through this wave is building resilience and adaptivity, said Blok. 
"Like a tough workout, complex problem or an athletic challenge, you guys are going to come through this COVID challenge stronger," he said. 
Leave a Comment
About the Contributor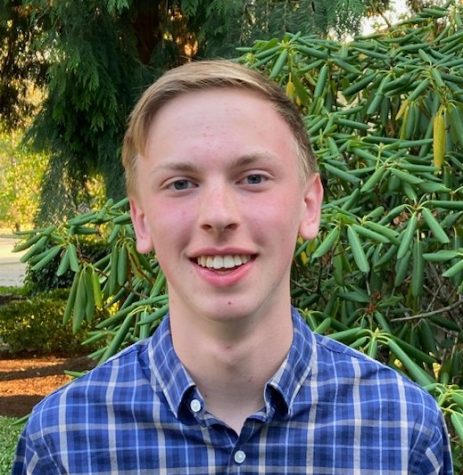 Samson Naleway, Editor-in-Chief
Samson is a junior at Beaverton High School who writes and edits articles for The Hummer. In his free time, he enjoys playing soccer and racquetball.