Racquetball places second at States
Racquetball is probably the most decorated sport at Beaverton you have never heard about. With 21 state titles and 10 national championships, the only evidence of the team is a banner hanging in the lower cafeteria.
In late January, the racquetball team picked up two more trophies at the Oregon High School Racquetball State Tournament, claiming second place in the girls' division and second overall.
For senior Scott Sloop, this excellence inspired him to join the team. 
"Our many national championships in racquetball have always impressed me," said Sloop. "I wanted something to do in the winter, and racquetball seemed to have an intriguing culture around it, so I decided to try it." 
The small community-sponsored club sport has existed at Beaverton for over 25 years. Originally, the team practiced at the Beaverton Family YMCA near Griffith Park, but when the gym shuttered in 2011, practices were moved to L.A. Fitness in Cedar Hills. In years past, the team has been as large as 50 students, while this year only 15 players competed in States. Many players join the team with little to no experience. 
"I started playing my freshman year because some girls on my soccer team had invited me out," said senior Brielle Fernando. This year at States, she placed second in the girls' singles and first in doubles with partner Payton Lemke. 
"Unlike other sports teams at our school that are super competitive to even get a spot," said Sloop, "most people who join our racquetball team, including me, have never really picked up a racquet." 
Coaches are more focused on the improvement of the players than their wins. Scoring points against a tough opponent or learning to return a nasty serve count just as much as winning a league match. Sportsmanship is also a key component of what makes a good racquetball player. Matches throughout the season are self-officiated, which teaches players the rules of the game and how to respect their opponents. 
"I love playing [racquetball] because it challenges me and makes me a better person off the court," said Fernando. "I am more relaxed and meet new people every tournament." 
The team is excited for next season and another chance to win more state and national championships. The national championship next year will even be held in Portland—right on the team's home turf. 
Leave a Comment
About the Contributor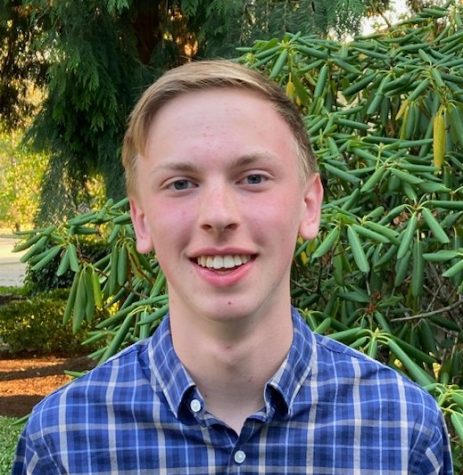 Samson Naleway, Editor-in-Chief
Samson is a junior at Beaverton High School who writes and edits articles for The Hummer. In his free time, he enjoys playing soccer and racquetball.