Cross country team looks to recruit runners in future seasons
Cross country is often overlooked in the frenzy of fall sports. This year, while the action played out under the floodlights, cross country coach Ian Gillespie struggled to form scoring teams. With only seven girls and eleven boys on the roster, the cross country team lacked the depth of football, soccer, and volleyball.
In cross country, a "scoring team" is composed of five runners whose placement determines the number of points for the team. The goal is to earn the lowest score, with first-place finishes being awarded one point, second place being two points, and so on. Teams with fewer than five finishing runners have their points given to other teams. Beaverton's low number of runners made it nearly impossible to be competitive, so the goal of the season was individual results, said Gillespie.
Beaverton runners showed improvement this season. Junior Finn Granger ran the team's fastest 5k since 2018, with a 16:50 at the Lewis & Clark Invitational. Sophomore Claire Hanken and senior Lyric Byrom both shaved off minutes from the spring races to run sub-22 minute 5ks. Most of the team achieved personal records in their respective races. 
"It went well, as any season for any sport it had its ups and downs and as a team," said Hanken. "If we were bigger we could have made it farther, but we did not."
Gillespie is hoping more students will join cross country for winter practices starting in January and try running distance in the spring track season. 
"We don't need a huge group—15 boys and 15 girls is ideal," he said. 
If interested in joining, students should email Gillespie or talk to coach Amanda Haselden in the library. 
Hanken strongly recommends cross country. "It is an amazing opportunity to find a lifelong passion and skill, it's a non-cut fall sport, and the team becomes a family."
Leave a Comment
About the Contributor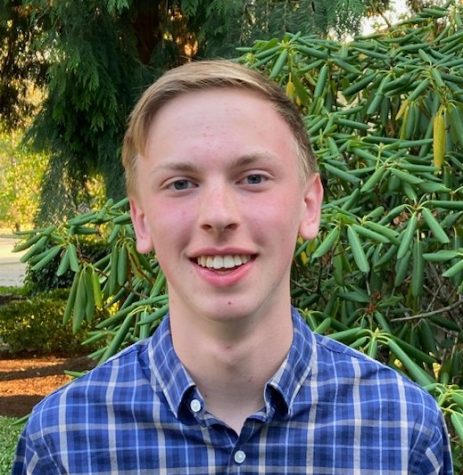 Samson Naleway, Editor-in-Chief
Samson is a junior at Beaverton High School who writes and edits articles for The Hummer. In his free time, he enjoys playing soccer and racquetball.