Hummer Highlight: Women's History Month, updates on the new BHS
Women's History Month
March is Women's History Month in the U.S. This month honors women in the U.S., and has a theme each year chosen by the National Women's History Alliance. The 2023 theme is "Celebrating Women Who Tell Our Stories."
One woman who told stories was Margaret Bourke-White. She was born in 1904 in the Bronx, New York. Bourke-White was a photographer who used photos to tell stories. Her photos were widely viewed in magazines and newspapers. Bourke-White was one of the first photographers for the famous "Life Magazine." She was also a photographer for the U.S. Military, taking photos of American troops during World War ll. Bourke-White was the first female photographer to do this. 
Another woman who tells stories is Dolly Parton. Born in 1946 in Sevierville, Tennessee, Parton is a country music singer and songwriter using music to tell stories. Parton has won many awards for her music. She also uses books to tell stories. She has written books for kids and adults, and started a children's book program, "Dolly Parton's Imagination Library," that donates books to young kids. More than 10 million books are donated each year. 
Oprah Winfrey is another woman who tells stories. She was born in 1954 in Kosciusko, Mississippi. She is a TV producer, actor, and TV network owner. She uses TV shows and movies to tell stories; Winfrey was the host of a TV talk show for many years, called "The Oprah Winfrey Show," which aired for 25 years. It was the highest-rated TV show in the United States. Oprah used her talk show to tell people's stories.
What women will you learn about?
More updates about the new Beaverton High School
On February 15, 2023, there was a meeting at the Merle Davies building for the new Beaverton high school with new updates. There were students from Leadership, some other students, and teachers. There were also people from the planning committee for the new high school project. 
During the meeting, Beaverton School District showed design ideas for the College & Career Center with the measurements and what the building will look like inside. There was discussion about whether the Merle Davies building would be torn down in the late Fall of 2023, which is the current timeline.
Handouts of the design plans and meeting topics were provided. The meeting covered the majority of the questions from students in attendance. There seemed to be some questions that went unanswered, but the planning team stated that they would send out additional information. There will most likely be more meetings before construction starts. Overall, updating the building and school will provide many benefits to students and teachers, so this will be a positive change.
Leave a Comment
About the Contributor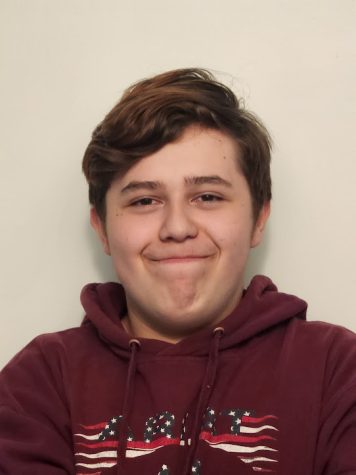 Zack Parker, Staff Writer
Zack is a senior at Beaverton High School who enjoys writing short articles about the news that interests him. In his free time, he writes short stories...