March Madness Recap
A big basketball tournament called March Madness started on March 14. Men's college basketball teams from across the U.S. competed in March Madness. The college basketball season started in November. Teams played in many basketball games during the season. Some teams won many games. The best competed in March Madness. Those teams were announced on March 12. The teams are announced on Selection Sunday each year. Each year, 68 teams are announced. 
The 2023 teams included the Kansas Jayhawks (2022 Champions), Alabama Crimson Tide, Texas Longhorns, and more. The teams played in stadiums across the U.S. The cities included Columbus, Ohio; Des Moines, Iowa; Las Vegas, Nevada; New York, New York and more. Teams that lost left March Madness. Teams that won continued in March Madness. Only four teams were left by March 26. These teams are called the Final Four. 
In the women's Final Four, Iowa, beat the reigning champions, South Carolina, and Louisiana State took down Virginia Tech. The women's championship game was played Sunday, April 2, 2023. It featured the Louisiana State University Tigers vs. the Iowa Hawkeyes. LSU won 102-85. According to ESPN, it was the most-viewed NCAA women's basketball game on record, with 9.9 million viewers.
This year's Final Four games in the men's tournament were San Diego State vs. Florida Atlantic and UConn vs. Miami. San Diego State and UConn advanced to the Championship game on April 3. The game started at 6:20 pm and ended at 9 pm. The University of Connecticut defeated SDSU, 76-59, to be crowned champions of the March Madness 2023.
Every year, many people go to the stadiums to watch the games. Millions of people watch the games on TV too. Some people make guesses about which teams will win. They guess which team will win each game. They put their guesses into brackets. People like seeing if their guesses are correct! Which team did you pick to win March Madness?
Leave a Comment
About the Contributor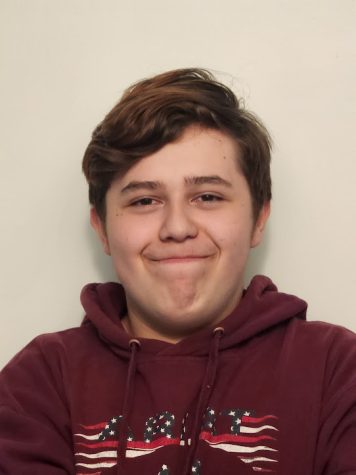 Zack Parker, Staff Writer
Zack is a senior at Beaverton High School who enjoys writing short articles about the news that interests him. In his free time, he writes short stories...