Hummer Highlight: Sock Toss, rebuild update
Annual Sock Toss Basketball Game 
There was a boys' basketball game on Friday, January 6th. The Beaverton basketball team played against Central Catholic  
When I got there, they had finished doing the pledge of allegiance; then after that the game started. Central Catholic got the first shot of the game, then Beaverton started to go. 
Student Leadership had a sock toss to donate colorful socks to children's hospitals. They accepted colorful socks only, no black or white socks. Students from Beaverton High School could toss socks at the target on the floor at half time. If you tossed socks inside the target, you got a prize. The big prize was 20 dollars. A lot of socks were collected. The leadership students used a giant mop to collect the socks.
During half time a young woman came out onto the court. She was in a wheelchair.  She told the crowd about her sock drive. Her name is Andie Proskus. She is a graduate of Beaverton High School who started a community sock drive many years ago, and she has a muscle disease.  
Beaverton got the win. The score was 56 to 38. There were some fouls in the game for tripping and pushing, but it was a good game. At the end of the game, the teams said "good game" to each other. 
December Rebuild Update
In a December 8th, 2022 meeting, the Beaverton High School community learned more about construction plans in the works. This community meeting included students, staff, parents, and district administrators, as well as principal Andrew Kearl. 
During the meeting, the attendees were shown several maps of the school's new layout. The new plans showed that the skywalk between the cafeteria and the 2nd floor of the main building will be moved to a different side of the building.
The community also learned about the locations of some of the proposed classrooms. The current ALC will be located next to the library in the new building, also across the hall from the SRC. 
Several questions were asked at the meeting about the three story building and getting around to classrooms during the five minute passing time.
The main gym, the science rooms, theater, library, and wrestling gym are just a few examples of sections of the school being rebuilt. 
As well as rebuilding old sections of the school, completely new features will be added, like a baseball field house, multicultural center, career technical education labs, a wellness center, pottery room, a student center, and new bleachers for the football field. 
The area of the new school will be 292,000 square ft. It will be capable of fitting 1,500 students. Construction will start in the summer of 2024; during that time, any classes that would normally be taken inside of the school will be virtual until the summer of 2027.
Leave a Comment
About the Contributor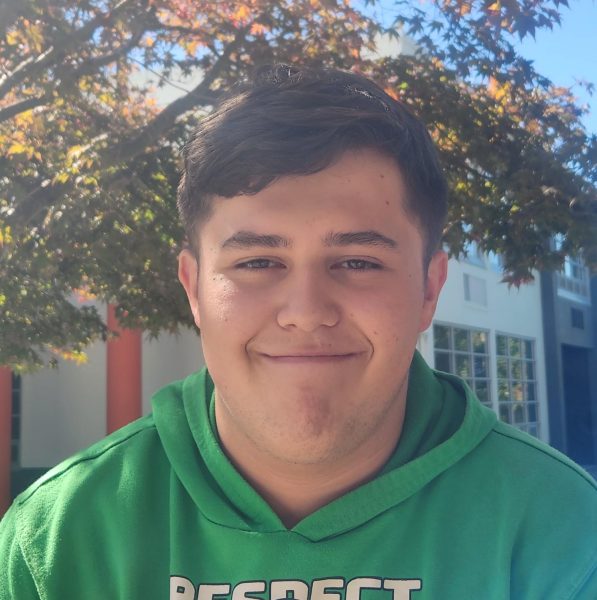 Zack Parker, Staff Writer
Zack is a senior at Beaverton High School who enjoys writing short articles about the news that interests him. In his free time, he writes short stories...