Girls basketball swoops their first win against the Warriors
After being rescheduled due to snow hazards, Beaverton girls basketball faced the Aloha Warriors on January 19th for their fifth Metro League game of the season. As they entered the court on Aloha's home turf, the Beaverton girls were feeling exceptionally hyped up, giving the atmosphere a particular electric air.
The game started off with  Beaverton leading 10-0 in the first.  Although they started off on a good note, the Warriors made a comeback, taking a close lead 26-24 by the third.
In the second half, Beaverton had to focus on using the same energy they came into the game with. With Aloha leading, the Beaverton girls drove hard to score a few buckets to put them in the lead once again.
From then on, Beaverton put the pressure on Aloha, playing at a high intensity in the backcourt. The Beavers quickly realized that they had caught Aloha on their heels so they pushed further, causing the Warriors to make a few turnovers.
"Although we were tired from putting high pressure on Aloha, we were all on the same page so we knew that we were holding them down together which made our defense stronger," said senior Maddie McKenna. "Because we were all contributing, I could feel that we all wanted to execute well and win."
The new point differential allowed the girls momentum that ultimately brought them to victory. During the fourth quarter, the Beavers scoring a few more shots and the Warriors struggled to keep up. In the end, the Beaverton Beavers defeated the Aloha Warriors 42-31.
Leave a Comment
About the Contributor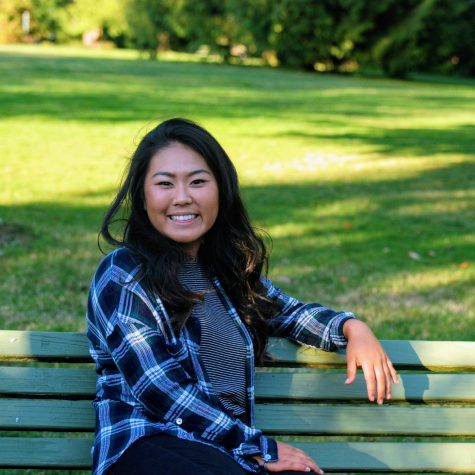 Anika Matsumoto, Staff Writer
Anika is a student at Beaverton High School.