Kevin McCarthy: A welcome change to Washington? Or more of the same?
On January 7th, just one day after the 2nd anniversary of the January 6th domestic terrorist attack on the Capitol, 57 year old Representative Kevin McCarthy was elected as the 55th Speaker of the House. His victory, however, was not an easy one. Top GOP House leaders and key negotiators, while acknowledging that side deals were made, will not publicly disclose what those deals were. This undercuts the Republican pledge to run their chamber in a transparent manner, leaving some members with questions regarding the promises that were made. While some of the compromises made in a House rules package were spelled out clearly, other more serious deals regarding the national debt ceiling were not disclosed. This left lawmakers in the dark about the extent of what McCarthy agreed to. 
"Operating in a vacuum doesn't feel good," one Republican representative told CNN. "We've been loyal and it's a slap in the face."

This is not a good start for Speaker McCarthy. McCarthy has been presented with an opportunity to be open and transparent, and end lingering misinformation from the Trump administration. Representative Nancy Mace (R-SC 1st District), states that "it is essential" that members and the public hear from GOP leaders about what promises and concessions were made. Numerous GOP leaders are having to learn about the deals through the press instead of their own party.

Trying to shake off allegations of foul play and shady business, Texas Representative Chip Roy stated, "Everything in life is about – how do you come to terms and agree? You look somebody in the eye and you shake their hands and you move forward, and that's precisely what happened."
In a closed door session last week Republican leaders were given presentations detailing their budget and spending priorities.  The spending agreement goes over vague promises that aren't very specific. Ones that may or may not include Social Security and Medicare reform.

In terms of defense spending, critics fear that funding to Pentagon programs could be slashed. There's also a promise to reject negotiations from the Senate on government funding bills if said bills do not meet the terms of a GOP budget resolution that is being developed. In a major economic concession, House Republicans will reportedly not agree to raising the nation's borrowing limit, i.e. the national debt ceiling.

In addition to the damage control GOP leaders are doing regarding side deals with McCarthy, McCarthy is making numerous other waves in Congress. One of the biggest issues critics have is his refusal to call for the resignation of Representative George Santos (R-NY) after he admitted to lying about much of his personal biography. Citing the implications on national security, Democrats are calling on McCarthy to remove him from committees that have sensitive, classified information. 

In closing, Representative McCarthy is not having the best start to his term. There are already reported cuts to medicare and social security, backroom deals made out of the public eye, and a refusal to remove a reported national security risk from critical committees. McCarthy is echoing the power plays, shady deals, and blatant disregard of national security that the Trump era had. Additionally, with all the deals McCarthy made, we may be seeing representatives from both sides of the aisle calling in favors that they're owed.
Leave a Comment
About the Contributor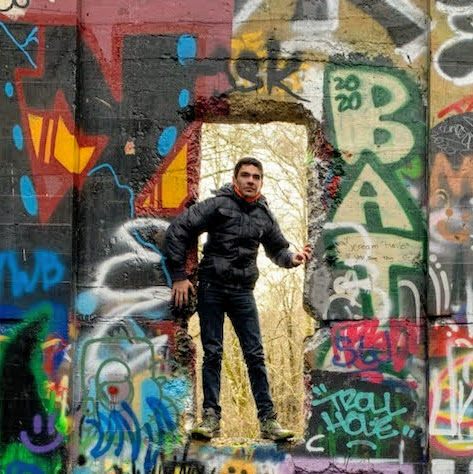 David Davis, Staff Writer
David is a junior at Beaverton High School specializing in political news writing for The Hummer. He is originally from San Francisco and is also involved...