Hummer Highlight: Death in pop culture, new Elvis movie
Alec Baldwin accidentally kills cinematographer on set
There was going to be a western movie, Rust, with Alec Baldwin until something happened. Hannah Gutierrez-Reed, a 24-year-old woman, was getting the gun ready for the movie and accidentally loaded it with real bullets. While filming, Alec Baldwin was holding the gun and accidentally shot Halyna Hutchins, a cinematographer. They took her to New Mexico University Hospital. By then, it was too late. Hutchins was dead. Director Joel Souza was also injured.
Silento arrested for killing cousin
A couple of months ago Famous singer Silento killed his cousin at 3:30 am at Panthersville. He was taken to DeKalb Jail and was found guilty in court. He was sentenced in person and he'll be pressed charges for murdering his cousin. The police took a mugshot of Silento before it was sent to court for the murder of his cousin, 34-year-old Frederick Rooks.
John Lennon's death, four decades later
The 41st anniversary of John Lennon's death was December 8, 2021. Lennon was killed was on December 8th, 1980 while walking back to his home. A man was behind him and called his name before shooting him multiple times in the back. The police arrested him at 11:07 pm. They rushed to the hospital, but it was too late. At 11:15, John Lennon passed away at the age of 40.
The police identified the killer as Mark David Chapman, age 25. He was sentenced to prison in New York City until he was switched to Texas. It was sad that John Lennon died, but he is still remembered on that day.
Luke Perry's death anniversary
Luke Perry died just over two years ago on March 4, 2019. The legacy of his time on Riverdale still lives on. His fellow co-actors and actresses still miss his presence on the set. Luke Perry's two kids were heartbroken when he passed.
The cast of Riverdale, when they heard he passed away, was heartbroken as well. Not only did they not know what to do with his character on the show, but they also missed their friend. They honored him during the first episode of the fourth season of Riverdale: When KJ APPA talked about Luke Perry during the funeral, who was known as Fred in the show, he said that Fred was a good person and a great dad. Then at the end, during the funeral scene, KJ APPA said, "I love you, Dad." 
During the ending of the first episode, KJ Appa remembered Luke in the garage and was in tears.
Even though he has passed away, Luke Perry will always be a part of Riverdale.
New Elvis movie to come out in June
A new Elvis Presley movie will be coming out on June 24, 2022. It will be about when Elvis was a boy in Mississippi and it will start with how he learned his signature dance. The second part will be about his first performance in Memphis, Tennessee and how he met Tom Parker, who watched Elvis perform and wanted to promote Elvis so he'd become famous. When Elvis was famous, there was a problem: The police kept telling him to move to different places for performances. 
When Elvis became rich, he bought his house, Graceland, in Memphis, Tennessee. He bought so many things, he spent all his money. The movie will talk about Elvis's marriage and how he passed away. Elvis and Priscilla were divorced in 1973. The movie will be out in three months.
Leave a Comment
About the Contributor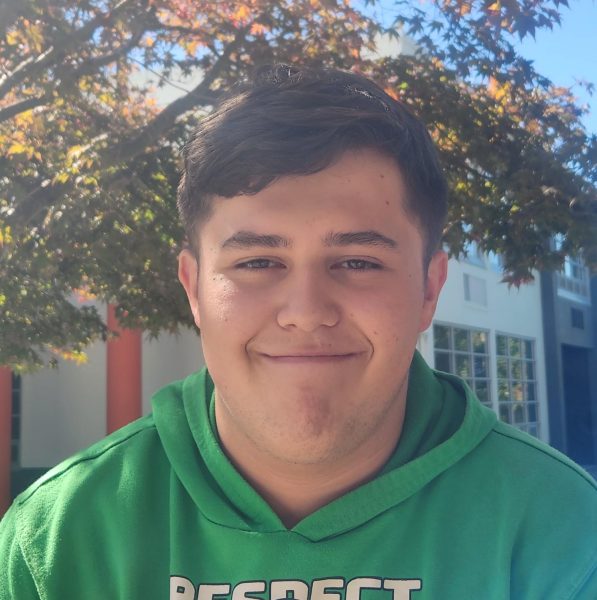 Zack Parker, Staff Writer
Zack is a senior at Beaverton High School who enjoys writing short articles about the news that interests him. In his free time, he writes short stories...