Mares places seventh at state mountain biking championship
Beaverton freshman Ryan Mares started mountain biking a few years ago and hasn't stopped since. "I went to this bike park near my house and I messed around with some jumps and I got addicted to it," he said. 
Last month, Mares, who practices with the Lake Oswego team, completed his first competitive racing season. From August through October, Mares spent his weekends traveling across Oregon to races, the locations of which ranged from Newport to Medford. To attend the recent Oregon state championship, Mares drove five hours to Klamath Falls and five hours back. 
"It can be tiring," said Mares, "but it's worth it."
Despite some rain, mud, and doubts regarding his performance, Mares finished seventh at state. "I thought I was gonna be kind of slow compared to some of the other riders," he said. "I did pretty well this season for my first actual mountain biking season for racing." 
After all, mountain biking is an endurance sport. For Mares' age group, a race consists of two laps of biking with a bonus lap if a rider makes the cutoff time. Laps usually take around twenty minutes to complete, depending on the course, with Mares' ranging from 17 to 26 minutes. It adds up to about an hour-long race. 
"It really is very hard. It takes a lot of effort, and if you really want to get good you have to train a lot," said Mares. 
But that doesn't mean the sport isn't rewarding. "They're normally an easy climb and then a fun descent," he said, referring to the laps, "and that's one thing I like about it because I'm not slow, so I have a lot of fun with it."
Though bikers race individually, their points can be added up to represent their team. At state, this enabled Mares' team to finish in second place.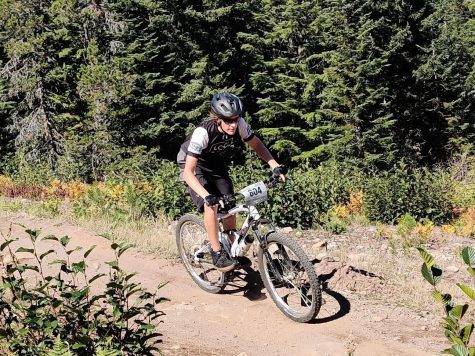 "On the racecourse, it's more of a solo sport, but when you're practicing at like a practice or something it's a team sport," he said. "Your team's placement depending on how you place is how many points you get. My team got second in the state. So all of our riders that placed top ten helped with those points." 
Currently, Mares competes for the National Interscholastic Cycling Association, a small league for bikers in grades 6 through 12. He plans to continue with biking past high school. 
"I'm going to do as much as possible within the next four years and then I'm probably going to move on to do more adult racing," he said. 
For now, though, Mares is focused on enjoying his sport. "There's just the thrill of being able to just go fast and just have fun," he said. "I like it a lot." 
Leave a Comment
About the Contributor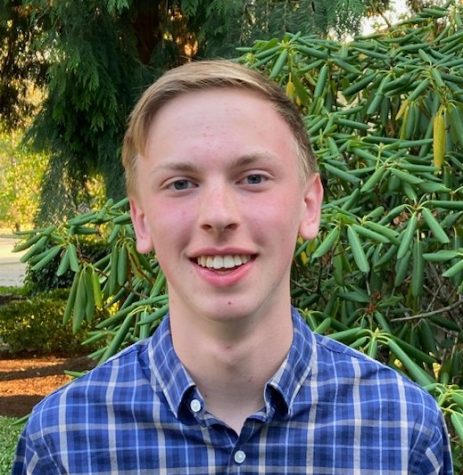 Samson Naleway, Editor-in-Chief
Samson is a junior at Beaverton High School who writes and edits articles for The Hummer. In his free time, he enjoys playing soccer and racquetball.