Wisconsin v. Rittenhouse: a groundbreaking trial splitting the nation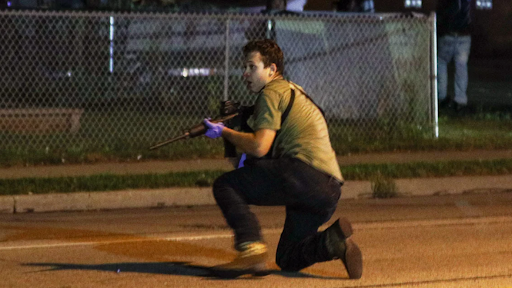 A year ago, the death of Jacob Blake, who was shot seven times in the back, prompted outrage in Wisconsin. Riots broke out, and businesses were destroyed. So, 17-year-old Kyle Rittenhouse came to Wisconsin to use his alleged EMT training to help injured protestors. However, he brought along something that has no place in the world of medics: an AR-15 rifle loaded with Full Metal Jacket rounds, which are capable of piercing armor. 
As the protests went on, many white militias came out to protect housing. A Facebook post on a page called the Kenosha Guard—a civilian militia—was an effective call to arms asking for "patriots" to defend business and infrastructure in Kenosha. Within hours, armed white militia members were posted around the city, escalating tempers. 
Ryan Balch, a big player in the Rittenhouse trial, was present that night. An Iraq and Afghanistan vet, he came to Kenosha with a group of friends because he believed "something needed to be done."
"If law enforcement is not going to try the peace, then someone needs to go out there and make it happen," he said.
Balch and his friends joined other armed men, including Rittenhouse. His impression of Rittenhouse was one of a lack of training. 
When the organized day protest ended at the civic park in Kenosha, the Kenosha police called a curfew and declared the assembly unlawful, gathering in front of the protestors. They had a clear goal: to not let Kenosha burn. The standoff became more violent as the night went on: Riot officers and Police Bearcats—vehicles primarily used by the military to disable bombs—advanced. In the face of this overwhelming force, many protestors left.
Over the next two hours, officers forced protesters out of the park and toward Sheridan road, where armed militiamen are stationed, including Balch and Rittenhouse. Sheriff D. Beth of Kenosha told the New York Times that he and his officers were not expecting the Kenosha Guard. (The Kenosha Guard is not the Wisconsin National Guard. Rather, it's a civilian militia.) Police pushed protestors down until they reached the gas station.  
Explaining to a reporter of The Daily Column, Rittenhouse claimed it was his job to protect the building and serve as a medic for the protestors. Presumably to provide backup for the militia, Rittenhouse ran to the gas station and passed Joseph Rosenbaum, who started chasing him. As he ran, a man pulled out a gun and fired into the air. Rosenbaum lunged, knocking into Rittenhouse, who fired four shots, killing Rosenbaum. 
As bystanders chased Rittenhouse, Anthony Huber hit him with a skateboard. Rittenhouse fired three more shots in response, killing Huber. Gaige Grosskreutz, an armed medic who brought his gun because he was concerned about the Kenosha Guard, ran toward the scene with his gun drawn and was shot in the arm. Rittenhouse then sprinted toward the police line with his hands up as people screamed that he shot people. He walked unscathed past the police and was arrested the next day. 
The prosecution is leveling charges of first-degree reckless homicide, two counts of first-degree recklessly endangering safety, first-degree intentional homicide, and attempted first-degree intentional homicide. For these charges, the sentences range from up to 60 years to life in prison. The prosecution has shown many videos regarding the fateful night, clearly showing Kyle Rittenhouse with his AR-15. 
Throughout the trial, the Judge showed favor to the defense and Rittenhouse. Attorneys were not allowed to call the three men Rittenhouse shot "victims". Rather, they were to be referred to as "rioters" or "looters." 
"
There was no justice today for Anthony, or for Mr. Rittenhouse's other victims, Joseph Rosenbaum and Gaige Grosskreutz. No reasonable person viewing all of the evidence could conclude that Mr. Rittenhouse acted in self-defense."
— John Huber
Rittenhouse's testimony of his flee from Rosenbaum also conflicted with evidence. "He was chasing me, I was alone, he threatened to kill me earlier that night. I didn't want to have to shoot him," he said. "I pointed it [the gun] at him because he kept running at me, and I didn't want him to chase me." 
However, footage of that night does not show Rittenhouse attempting to de-escalate the situation. Rather, it shows him shooting Rosenbaum without warning. 
After days of deliberation from the jury, Rittenhouse has been declared not guilty on all five counts.
According to the family's spokesperson, David Hancock, the decision was no surprise. "I say that was expected because we know who Kyle is, and we know what was in his heart and what was in his head, and we know the facts of this case."
Of the verdict, Huber's father, John, said in a statement, "We are heartbroken and angry that Kyle Rittenhouse was acquitted in his criminal trial for the murder of our son Anthony Huber. There was no justice today for Anthony, or for Mr. Rittenhouse's other victims, Joseph Rosenbaum and Gaige Grosskreutz. No reasonable person viewing all of the evidence could conclude that Mr. Rittenhouse acted in self-defense."
Leave a Comment
About the Contributor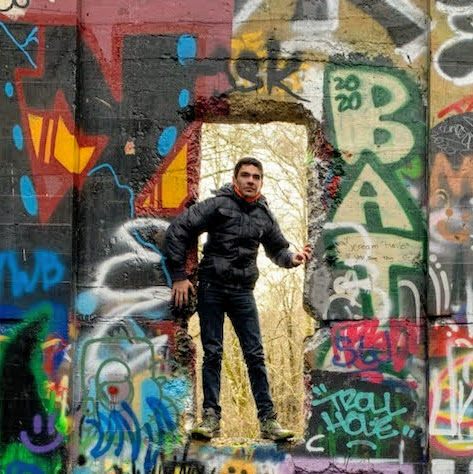 David Davis, Staff Writer
David is a junior at Beaverton High School specializing in political news writing for The Hummer. He is originally from San Francisco and is also involved...