BSD Work Session on School Resource Officers raises more questions than it answers
Six months after marches and protests spurred by the killing of George Floyd by police officers, and five months after the Portland Public Schools cut ties with the Portland Police, the Beaverton School District decided it was time to figure out whether School Resource Officers should be present in local schools. On November 16, the Beaverton School Board held a work session to discuss the presence of School Resource Officers (SROs) in Beaverton schools. 
The meeting began with a review of a survey sent out to people by the Chair and Co-Chair of the Beaverton School Board in July. Paid with district money, EcoNorthwest interpreted the results of the survey. Over 2,500 people responded to the survey in a two week span in July, with a clear message: 70% said SROs helped them feel safer. This brought up one of the many enigmas of the evening: who took the survey? Did the 70% include teachers and parents? Or did the other 30% account for students and parents? The survey did not ask respondents which school or area they attend, so the school board was in the dark about who was partaking in the survey.  And there are many more students and community members in the district than the 2,500 people who took the July survey. 
The district needs your voice to determine whether SROs will be present in our schools. I had the honor of being part of the work session and giving a speech on my perspective on this issue. To my surprise, no other students had a voice in the work session. A key part of this decision process was missing: the students. After all, students are most directly affected by the presence or absence of SROs. 
I urge the Beaverton School District to solicit more students' opinions, and I urge students to participate in surveys so their voices can be heard. Portland Public Schools set the precedent. It is time for BSD to answer the question: Do SROs benefit  families, educators, and most importantly, students? 
Have an experience with an SRO that you would like to share? Please email us. Or, submit public comments to the School Board by the last Monday of each month here. 
Leave a Comment
About the Contributor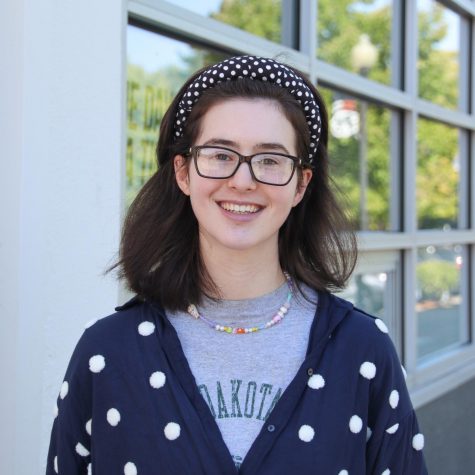 Beatrice Kahn, Editor
Beatrice is a senior at Beaverton High School who edits articles and writes about school district and city news. She loves boba—matcha has her heart!