The official start of the softball season is here
Beaverton High spring sports are beginning, which also means the beginning of the softball season. The girls team has played in five games already.
Senior and fourth-year varsity player Angelina Baseleon said she believes the season will overall be a "rebuilding season" because so many of their starting varsity players from last season graduated last year, leaving the program with only four returning varsity players: Kimmie Burks, Kanani Lambert, Angelina Baseleon, and Sammy Madsen.
Baseleon said she saw "great potential" within their team. "We have many talented players and an amazing coaching staff. Our strengths are definitely having an opportunity to learn from coaches that have over eighteen years of coaching experience." She stressed the importance of having "approachable and understanding coaches" and how that aspect of the team helps them improve everyday.
The only clear disadvantages the team has this season is their lack of experienced players. Third-year varsity head coach James Lambert said they are "fortunate to have six freshmen who have played softball in some capacity over the last few years combined with only having four returning varsity players." He emphasized that "this year is all about gaining as much experience as possible," since the team has many young pitchers and catchers.
Sophomore and second-year varsity player Kimmie Burks mentioned that the biggest obvious disadvantage their team has from the beginning of the season was that they are a "very young team and don't have the experience together than other teams in the Metro League may have."
But at the end of the day, Burks said she loves how the team "is like one big family and we always know how to make each other laugh even if we just lost a game."
And senior Sammy Madsen also said she loved "how welcoming and supportive all of the players are as well as the deep bonds and friendships we have created together despite the short amount of time we have been playing as a team."
Don't forget to come out and support your Beaverton High softball program. The times, dates, and location vary, so look out for that information if you're planning to attend a softball game.
Leave a Comment
About the Contributor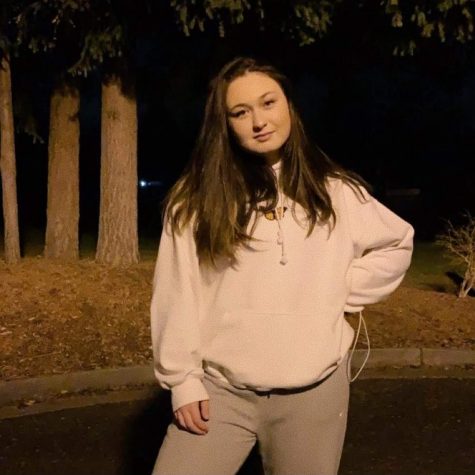 Kanani Lambert, Staff Writer
Nani is a sophomore at Beaverton High School.