Baseball season has arrived
The Beaverton baseball program, which has consistently been strong in recent years, is poised for another strong season this year under 3rd year Head Coach Jamie Langton.
The Beavers are fresh off a fantastic season in which they were ranked fourth in the state and made it all the way to the state semifinals. The Freshman and JV teams also had excellent seasons, with the JV team earning the best record in the Metro League.
Following the graduation of 16 varsity players, including 7 All-Metro League selections, Coach Langton has a lot of holes to fill, and the coaching staff has been revamped at every level. Despite these big changes, the program is excited about what the new season will bring.
"A lot of the guys are working really hard and having new coaches is exciting," said Langton. "I think the guys are buying into the new coaches."
The only two returning full-time varsity players from last year's squad are seniors Grant Kirby and Honorable Mention All-League infielder Manny Castineira. With such an inexperienced team, one of the biggest challenges of the season will be finding new leaders.
"A lot of guys are leading by example, but not so much stepping up vocally," said Langton, who has yet to see any player stand out as a true leader.
Another challenge that the players and coaches will face this season is learning the new role of each player. With nearly every player from last year's team gone, everyone will be fighting to earn a spot in the lineup. "The biggest challenge is going to be finding the right guys in the right spots defensively and offensively," Langton said.
While the team lacks varsity baseball experience, it has plenty of talent to go around. This year's varsity roster will include standout multisport athletes Kirby (football), senior Alex Brown (football), and sophomore John Oleson (basketball).
Kirby feels that the team has "a lot of natural talent, but everyone is still willing to work hard and receive instruction from our coaches." These characteristics are sure to be beneficial for the team this season and going forward.
Last year's performance is tough to match, but the Beavers have their sights set high for this season. Despite having so many new faces to work with, Langton is aiming for a 20-win season, with the ultimate goal of winning a state championship.
Meanwhile, Kirby is confident in the new Beavers, but acknowledges that "There's a lot of work to be done."
Leave a Comment
About the Contributor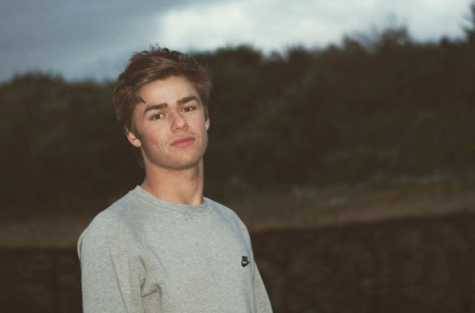 Connor Patrick , Staff Writer
Connor is a student at Beaverton High School.