Former Duck athletes flock to Beavers' Den as newest track coaches
Beaverton High School has two new volunteer track coaches this year who specializes in the hurdles, Julie Smith and Katie O'Brien. After years of our track team lacking female coaches, we finally have not one but two new coaches.
Smith is a Beaverton alumnus and one of our more notable members, to say the least. She ran the 1600 and the 400 relay, and the 300 hurdles. She still holds the record at our school for the 1600 relay with a time of 3:56.79, the 400 relay with a time of 48.23 and the 300 hurdles with a time of 44.44. As if that wasn't enough, she also went the state competition for the 300 hurdles and won first place!
After her successful years at Beaverton, Smith attended the University of Oregon and ran track there as well.
If you haven't heard of the name Smith, maybe the name White will ring a few bells. Well, it should, because Smith's father, Bill White, was actually the head coach at Beaverton and was the one who gave our very own Bob Boyer his job here.
We are so thrilled to have strong women helping to lead the team this year and so is she. "I think it will be nice to have couple female coaches here. It provides a different balance and I have a background in track and a love for the sport and the kids."
O'Brien began her track and field career in middle school running on a gravel track. As she moved to high school, she soon became one of the best runners at Samamath High School in Bellevue Washington. In high school, O'Brien ran the 100 hurdles, 4×1 relay, long jump, and high jump.
Because of her success in high school, O'Brien earned herself a full-ride scholarship to the University of Oregon where she continued her success in running the 100-meter hurdles, 4×1, and the heptathlon, which includes long jump, high jump, shot put, javelin, 200 and 800-meter sprints, and the 100 hurdles.
O'Brien seems very excited about the season and so are we. "The reason I love track is that it is about competing against yourself and your own best time so in that sense, you are never really done because you can always push yourself more. It is sort of limitless."
It is safe to say both of these women are overqualified for the job, so we are lucky to have them on the team. I'm sure I am not the only one who cannot wait to see what they do with the team this season.
Leave a Comment
About the Contributor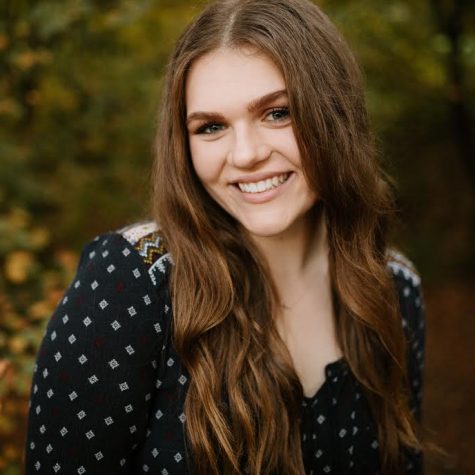 Julia Tantare , Staff Writer
Julia is a student at Beaverton High School.