Beavers battle first in state, rival school Southridge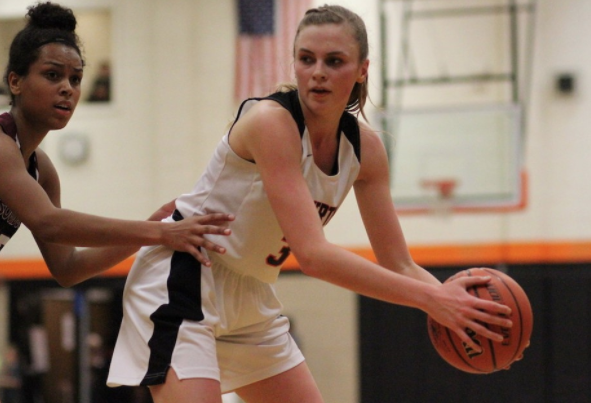 Beaverton girls basketball faced their fiercest competitors this Tuesday at home during a varsity doubleheader against Southridge High School. Southridge was ranked first in the state and Beaverton was ranked third, so this game has been the most awaited match throughout the season. In past seasons, our girls' team hasn't been considered much of an opponent in the eyes of the talented Skyhawks, after losing to them all four games in the past two seasons.
However, this year our team gained a few crucial players and a new coach, Kathy Naro, that have turned the program around. The girls were determined to beat Southridge.
"We watched a lot of film on them and practiced making sure we knew how to defend their plays and knew what we should run against them," said freshman Alexa Borter.
It was one of the most intense games of the girls' season, and even though they lost 35-54, their competitive spirits never let up. By the tip-off, Beaverton's gym was charged with energy. Southridge won the tip-off, but that didn't put them at an advantage. The score stayed neck-and-neck throughout the first quarter as both teams battled to stay ahead.
By the second quarter, Southridge managed to take the lead, and Beaverton trailed them but never managed to get ahead. Both teams put up a fair number of points the next quarter, and by halftime, the Beavers were barely behind 19-25. This short break was a time for the Beaverton girls to gain their bearings and they started the next half with unmatchable energy and focus.
Although the Beavers had great communication and intensity, the Skyhawks remained in the lead for the remainder of the third quarter and finished it at 39-25. However, in the fourth quarter, Beaverton had a burst of success and scored ten points, with powerful shots by freshman Mackenzie Naro and sophomore Sydney Erikstrup. Southridge's lead was too significant, though, and Beaverton lost the game with an ending score of 35-54.
It was a disappointing loss for both the team and the school and pushed our girls down to the fifth spot in Oregon. The fire shown from our young team proves even though we may have lost this one, Southridge had better watch out in the second round of Metro.
"In practice, don't take any breaks, go full-on the whole time, and don't get tired. Sometimes we start getting tired through practice, but being mentally and physically tough through that because our practices transfer to our games," said sophomore Laura Erikstrup. "Just stay connected and help each other get better each day so we can be at our best when we play them again."
Beaverton's girls will continue to push each other to perform their best. They plan on taking a victory next time against the first team in the state.
View Comments (1)
About the Contributor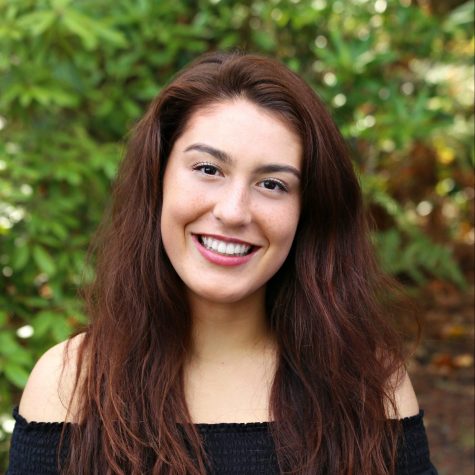 Noe Lambert , Senior Digital Editor
Noe Lambert is a senior at Beaverton High School.