Baseball goes yard with undefeated season
Undefeated throughout preseason and Metro League, Beaverton baseball is off to a tremendous start this year. The boys have gone 9-0 this season, holding victories over teams such as Gresham, Lake Oswego, and Tualatin, all teams ranked within the top 20 in the state.
This year's varsity team is composed of nearly all seniors, giving the experienced Beavers an advantage over the rest of the Metro League. These all-star seniors consist of committed college-bound players including Karac Leyva, Trace Hokkanen, Kevin Watson, Callan McRae, and Josh Binkerd. The team's solid batting lineup and unbreakable defense have made it impossible for opposing teams to defeat them.
This spring break in the preseason, the boys traveled to Phoenix, Arizona to compete against high-level teams in order to prepare them for the upcoming Metro League battle. They competed against Boulder Creek High, Desert Edge High, Mountain Ridge High, and Sandra Day O'Connor. Every game was a tough fight, but Beaverton emerged victorious, giving them hopeful spirits for the rest of the season.
"Going 4-0 in Arizona helped boost our confidence in how we can play and how we should play as a team during the regular season," said senior Trace Hokkanen.
Beaverton has only played two full Metro League games so far, both against new League team Liberty High School. Liberty put up a good fight to try to give themselves a name this year, but the Beavers welcomed them into our league by handing them a loss.
The third game was played against Jesuit High School, a notoriously talented team, on Friday, April 8. Both teams were evenly matched and the game dragged on into extra innings. They were stopped in the ninth due to safety precautions, but the contest will continue on Monday, April 11.
Beaverton has a great chance of winning league this year, as well as state, looking at their current performance. Best of luck to you, Baseball! Beaverton is so proud of your accomplishments, and we know you will end senior year with a bang.
Leave a Comment
About the Contributor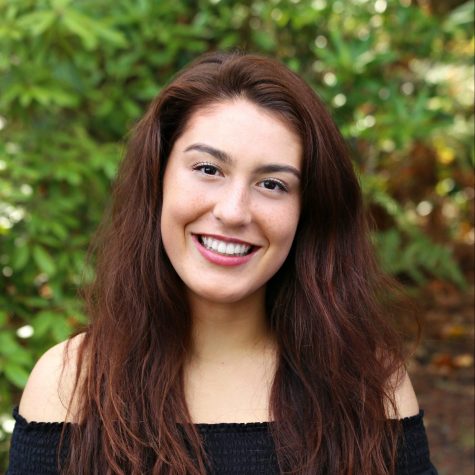 Noe Lambert, Senior Digital Editor
Noe Lambert is a senior at Beaverton High School.