Beavers volley against the Apollos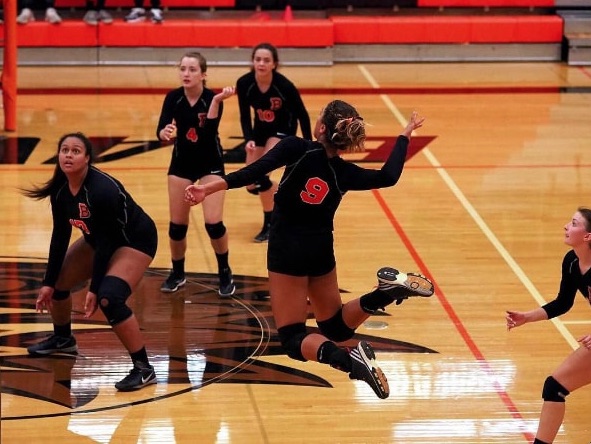 Beaverton volleyball's seventh Metro League game brought fans of orange and black as well as purple and white to the home of the Beavers. The team battled hard against 5th in state, Sunset High School. Sunset came out strong and won the first set 5-25, but it didn't kill the spirits of the Beavers.
They entered the second match with fire and determination. "I thought that after a few games we put our hearts in it. Even though it was a rough start, you could tell that we all really cared and wanted to win it for each other," said Alyssa Grimes, senior.
Junior Lauren Wissmiller started the second set with a fantastic dig off of a hard hit, and an assist by senior setter Gabi Peoples helped them win the intense rally. Beaverton stayed neck-and-neck with Sunset due to right side kills and back row digs. They trailed behind Sunset late in the second set 9-18, and ended at 13-25, even with a clutch outside kill by Grimes.
The third and final set was the most intense for the Beavers. Freshman Lola Bunn began with an incredible kill and brought the score to 1-2, Sunset. Junior Katherine Spencer came in to serve for Beaverton, and served two aces in a row, giving the Beavers a well-deserved 3-2 lead.
The Beavers were on a roll, and Peoples showed her skills as she earned a point with a fake set tip that Sunset was unable to touch. Later in the game while behind 7-17, Wissmiller came in to serve and served an impressive ace that Sunset couldn't help but sit on their heels and watch. After a final kill by Bunn that brought the score to 12-24, the Beavers lost 12-25.
It was a tough loss for the Beavers, but they never stopped fighting.
"We embraced adversity. We learned a lot about ourselves this game and, you know, it wasn't our best but we learned a lot. And with losing comes learning and growth so hopefully, we grow from it," said Peoples.
View Comments (1)
About the Contributor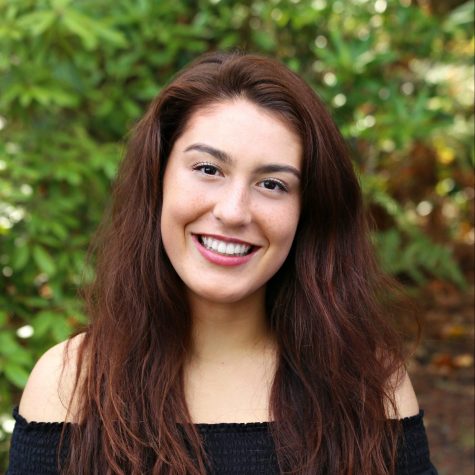 Noe Lambert, Senior Digital Editor
Noe Lambert is a senior at Beaverton High School.