Beavers blow Jaguars out of water
The Beaverton Swim program anchored yet another victory on January 19 at home against Century High School. The Beavers demolished the Jaguars with a final score of 115-40, their most impressive triumph of the year. This was Beaverton's third win of the season out of their five meets.
The Beaverton swimmers have been pushing themselves harder and holding each other more accountable this year compared to previous ones, much due to the overwhelming number of club swimmers now present in their program.
"Our team feels a lot more connected than it's ever been," said star senior and captain Emma Rosicky. "People are pushing each other to swim harder in practices and meets, and that's something that's typically hard to find."
Since this meet did not pose much of a challenge to Beaverton, the focus was on beating personal records.
"One of the things we've been working on as a team is racing the whole race," said Rosicky. "I think we've been really catching up to that and getting better at keeping our speed up throughout the race."
It was difficult for Beaverton to keep up their high energy during the meet due to their lacking competition, but they encouraged each other to power through.
"I feel like we all swam with the same intensity as we have previous meets, which is good to see," said Gordon House, a senior swim captain. "Usually, a lot of us perform better under pressure, but it's good to see us performing even when we're just competing against each other."
Beaverton won nearly all the races, with the victorious swimmers including seniors Emma Rosicky and Gordon House, juniors Khalil Eugenio and Van Mathias, and sophomores Lian Vanderzanden and Riley Gill.
Vanderzanden credited their success this meet to communication and encouragement between her teammates. "We cheered each other on more and were more of a team because we knew we were ahead. It was good to have that motivation within us."
However, the season is not over yet, and the team will face many other talented teams. Beaverton must continue to work hard if they want their season to improve.
According to Rosicky, "just being honest and being true to your race and knowing that even if you win, there's still more work to be done" is the key to future success.
"It will take hard work and practice and dedication," said Gill.
Leave a Comment
About the Contributor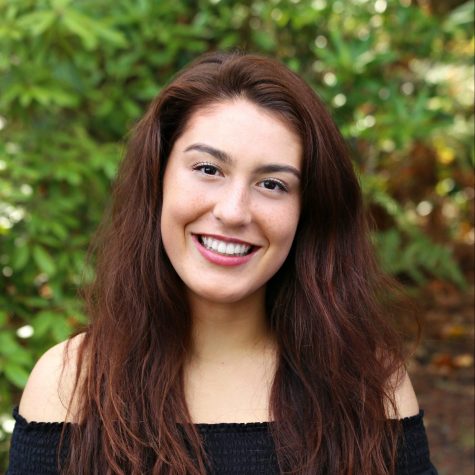 Noe Lambert, Senior Digital Editor
Noe Lambert is a senior at Beaverton High School.