2016's most missed: famous people who died
Among the number of people whose lives were taken last year, many faces were remembered among the crowds of fans, such as Prince, a renowned singer, or Muhammad Ali, one of the greatest boxers ever. Here are four of the people whose legacies will be remembered for decades to come.
First up is a legendary singer and musician, Prince. Not only did he create amazing songs for his fans, he sold over 100 million copies of his albums worldwide — 13 million from one of his best songs — Purple Rain. Prince also received certified gold on all 14 of his albums between 1979 and 1994, meaning that he sold at least 500,000 copies of each of them. His music also reached some of the movie industry, including the 1989 Batman. Prince was a musical revolution in the 80's, and paved a rock-jazz path for the years to come. Just as artists like Michael Jackson had done, Prince created an empire from his music. Although Prince was recognized for his music, he overdosed on opioids and passed away April 21, 2016. However his music albums still sell across the globe.
Another well-known musician around the era of Prince was David Bowie. He is perhaps most famous for one of his songs, Space Oddity, which reached the Top 5 on the UK Singles Chart. Despite his fame, Bowie turned down the position of the Commander of the Order of the British Empire in 2000 and his knighthood in 2003. Indeed, Bowie was old, but like Prince, he captivated the audience with his nuanced musical style. Although liver cancer beat him in the end, Bowie's legacy and haircut will be remembered forever.
2016 took another icon, this time from the boxing world. The greatest boxer ever, Cassius Clay, better known as Muhammad Ali, floated like a butterfly and stung like a bee in the boxing ring. Ali's performance in the ring changed how boxers played. Out of his 61 games played, he KO'd 37 times and won 56 of them. That leaves him with 5 losses in his entire professional boxing career. One of Ali's most memorable moments was during his "Rumble in the Jungle," where he beat George Foreman after 8 brutal rounds.  He also won a gold medal in the 1960 Olympics. Ali will be remembered for his widespread influence and voice in the world and will go down as the greatest boxer of all time.
Carrie Fisher started her career with the Movie Shampoo, which debuted in 1975. However, her fame is recorded in her acting shown throughout the extremely famous Star Wars series; Episodes 4-7, each producing over $500 million, with episode 7 producing four times that. Being one of the original cast from Star Wars, which aired in 1977, Fisher was very well known in the movie industry. Her iconic scenes shaped the foundations for the entire Star Wars Franchise. Fisher also produced a play called Wishful Thinking, which was very successful, as well as three books. She made appearances on The Today Show,  and The Ellen Show. Fisher's legacy will be most remembered from her acting career and has already acted parts for the upcoming Star Wars: The Last Jedi.
Leave a Comment
About the Contributor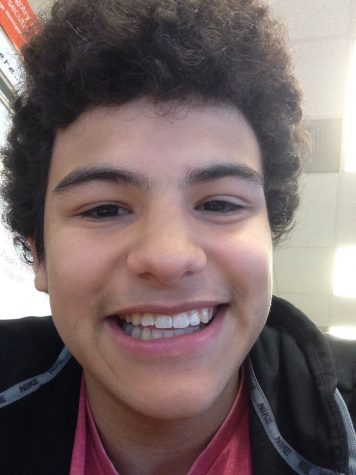 Cruz Grover, Staff Writer
Cruz is a student at Beaverton High School.