Meet the new staff at BHS
Beaverton High School has hired over a dozen new staff this year. The Hummer was able to interview some of the new teachers. Listed below, you will hear their stories and backgrounds. 
Makaila Baron:
Before teaching, Makaila Baron was a stay-at-home mom and whitewater rafting guide. Now as a grad mentor, she works with students to make sure they pass all their classes and don't fall behind. As a grad mentor, Baron teaches all subjects, but she enjoys math the most. Her favorite high school memory was helping her classmates learn AGS 2. 
At Oregon State University, Baron studied math, graphic design, and digital arts communication. During college, she realized that she had a passion for teaching. 
"I loved school growing up and always wanted to help my teachers," said Baron. "In college, I volunteered at several elementary schools. When the time came to get a full time job, I knew I wanted to spend my time helping students succeed." Baron likes the positive environment at BHS. 
"Students are supportive of each other. Staff support their students and other staff members. It's like a great big happy family," said Baron. This year she is looking forward to coffee club restarting, but really aims to "help as many students pass without Ns and Is as possible."
A fun fact about Baron is that, as a graphic artist, she prefers to teach with colors. If she doesn't, she said that "it can feel like trying to understand wibbly, wobbly, timey, whimey stuff." 
Ryan Buckley:
Ryan Buckley is new to both BHS and Oregon. Buckley moved here from Arizona to teach social studies in Beaverton. One of the factors that led him to make the move was the diversity and open-mindedness of the school. 
"I love that we can have academic discussions about topics that are usually considered taboo or too controversial for the classroom," said Buckley. 
Buckley has a secondary education degree from Arizona State University. He has been a teacher for eight years, working mainly in alternative education. He says that his grandparents inspired him to become a teacher. 
"Both my grandparents were teachers and they played an important role in raising me," said Buckley. "Though they might be a bit disappointed I am not a science teacher." In his job, he strives to be a "positive role model for LGBT youth." 
When he's not busy teaching at BHS, Buckley can be found cooking, thrifting, gaming, or gardening. Buckley says that this year he is looking forward to "starting to put down roots in a new state and exploring my new home!"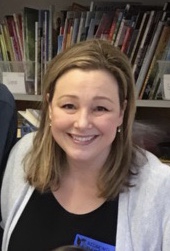 Sandy Dinsdale:
In 1996, Sandy Dinsdale took Advanced Health Careers and it changed her life. The class inspired her to become a nurse post-college and eventually move on to a teaching position. Luckily enough she teaches the class she loves. Dinsdale is new to BHS, but not new to the medical field. Currently, she is finishing her capstone project for her Master of Science in Nursing Education degree.
She decided to be a teacher at Beaverton High School because "Patient education is a significant part of a nurse's job. I've always loved to teach and I love the Beaverton community. It is where my family and I live. I'm so happy to be able to teach here."
Dinsdale looks forward to seeing students make connections with learning as well as clinical rotations with said students. They will get the chance to explore what interests them in health care and get real-life experience out in the community. In her free time, you can find Dinsdale with her family and friends. As she states, "I appreciate the work-life balance this position allows me; it lets me spend time doing what I love." BHS is more than excited to have Dinsdale as a new teacher!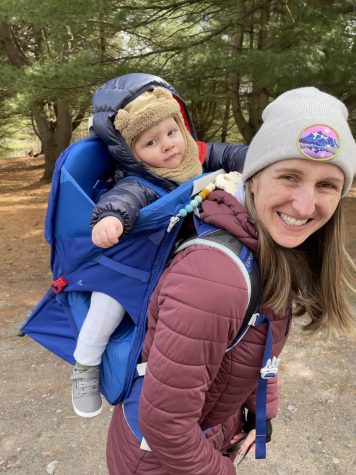 Megan Englert:
Before joining the team at BHS, Megan Englert studied math at the University of Colorado and then worked for Boeing for three years. Then she went back to school at Seattle Pacific University to get a master's in teaching. Now she's here to teach AGS 1 and 2.
Being a teacher is not an easy job, "I decided to become a teacher because I enjoy working with kids," Englert said. She had experience working with kids, as she coached high school soccer before her teaching career took off. She looks forward to attending some of the sports games at Beaverton as well as the school plays. 
Some of the things Englert values most about her job is having freedom in the classroom. She loves that every teacher has different teaching styles, but they all still have the same goal- for kids to "learn and enjoy their time here." This is something that many teachers and students alike can appreciate.
When not in the classroom you can find Englert spending time with my family, going on hikes, skiing, and trying out new restaurants. Ever since a young age, Englert has been interested in athletics, even going to the Nike Team Nationals with her cross country team in her junior year of high school. 
Kelly Holt: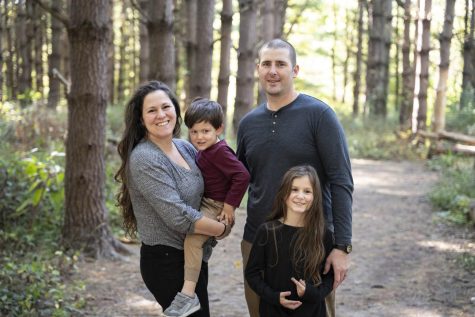 Kelly Holt is a new teacher who comes from a photography background. This year she is teaching Yearbook, Digital Image, and Graphic Design. She loves digital media as it brings her joy. Like most of our other new teachers, she is excited to start building relationships with the BHS community. 
Before coming to BHS, Holt went to the University of Alaska Fairbanks. She studied photojournalism and art while swimming for her university. Holt has been taking photos for the last twenty years as well as running a photography business for the last eight. On top of all that she has also been a stay-at-home mom to two kids.
Holt became a teacher due to the impact her old high school teachers had on her. As she stated, "They taught me that anyone can learn given the right tools and opportunity. There isn't one way fits all. I want to be able to support students the same way I was [supported]."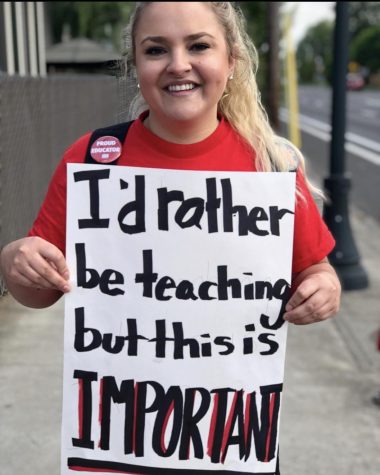 Anna Killion:
Anna Killion teaches Marketing and Personal Finance classes. Killion worked at Parkrose High School for the past six years, but teaching at Beaverton means coming home. 
"I actually went to school here and graduated in 2009," said Killion. "Mrs. Robinson was actually my tennis coach and marketing teacher." Killion's favorite high school memory is dancing on the Beaverton Hip Hop Dance Team, called the BDT. 
Post-high school, Killion attended University of Oregon and earned a Bachelor's degree in Business Administration. She spent three years working for a corporation and decided to obtain a Master's degree in Teaching from George Fox University. 
"I love working with young people and helping them prepare for their post-secondary endeavors," said Killion. She enjoys teaching business classes because they have important applications. Marketing gives students an understanding of advertising and how companies get consumers to spend money on their products. She also enjoys teaching Personal Finance because it gives students the skills to plan their futures. In her free time, Killion enjoys cooking, painting, and practicing special effects makeup for fun.
This year at BHS, Killion is "looking forward to running 'The Pond' [student store] and seeing performances at assemblies." She is very excited to be back at Beaverton and participating in school activities. Beaverton, as Killion experienced it, hasn't changed much. "I'm so happy to see that spirit still runs deep and so many traditions still make this school special." 
Ricardo Rodriguez:
Ricardo Rodriguez is starting off his career teaching Health and P.E. at Beaverton. Rodriguez went to Portland State University and did his student teaching at Highland Park Middle School and Southridge High School. This year he is dividing his time between Beaverton and Highland Park. 
Rodriguez says he became a teacher because of  "all the life lessons one learns from students and their different backgrounds." He chose to teach P.E. specifically because he enjoys playing sports and being active all day. 
Outside of school, Rodriguez says he enjoys "playing sports like soccer and basketball, spending time with his niece, and collecting shoes (especially Jordans and Nikes)." 
Rodriguez is excited to start his first year teaching at BHS:  "I'm looking forward to meeting new students and becoming the best teacher I can be."
Angel Stempert:
Angel Stempert is a new addition to the BHS counselor team. Originally from Barnes and Rock Creek Elementary, she worked there as part of her internship for grad school at PSU.
Counseling can be a tough job and isn't for everybody. 
"Because of my experiences, I felt led to pursue a career where I can help teenagers where I wasn't able to be helped," said Stempert. "I didn't have the best school counselor in high school, and I wanted to change my perspective and become an awesome one. That is why I am now a high school counselor at Beaverton and am loving it."
Beaverton High School offers many amazing programs and opportunities, but Stempert is most looking forward to getting to know her students as well watching the athletic activities. When she isn't in the classroom you can find Stempert singing or playing guitar, hiking, or traveling with her family. 
Stempert values compassion and empathy; she strives to use her own experiences to be "a light in this dark world." If you are interested in hearing more about her experiences, she welcomes you to talk!
Kaylee White:
Before accepting a position as a chemistry teacher, Kaylee White was a grad mentor at Beaverton. White earned a degree in biology from California State University, Chico. She decided to teach at Beaverton because she liked the strong sense of community. She enjoys teaching science because of the "life skills it teaches students." Outside of teaching, White's favorite activities are playing soccer, eating snacks, and hanging out with friends and family.
Leave a Comment
About the Contributors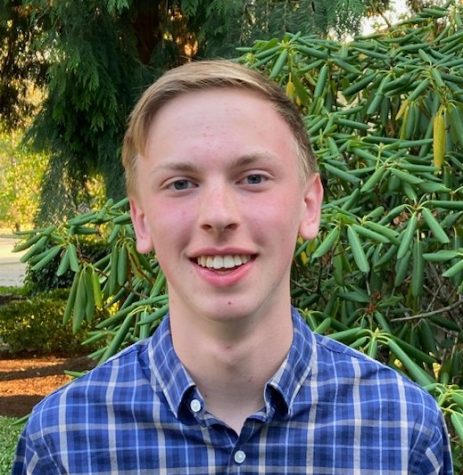 Samson Naleway, Editor-in-Chief
Samson is a junior at Beaverton High School who writes and edits articles for The Hummer. In his free time, he enjoys playing soccer and racquetball.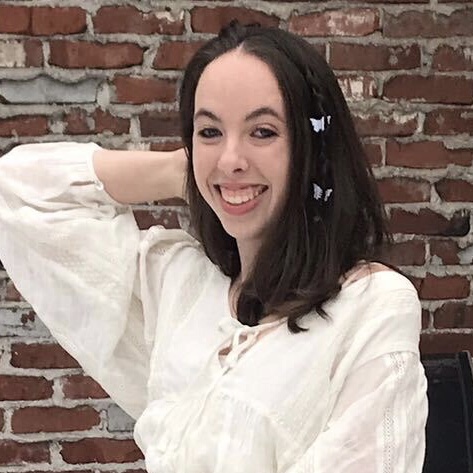 Natalie Crabill, Social Media Editor
Natalie is a junior and Staff Writer/ Social Media Editor for The Hummer. In her spare time, she enjoys hiking, baking, and hanging out with friends.