Menstrual product dispensers take a new form at BHS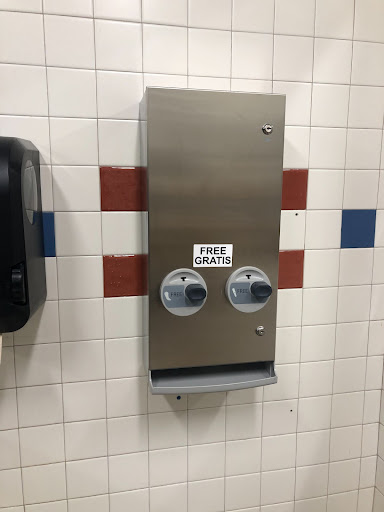 It's a welcome change to see the shift in accessibility for menstrual products at school. Last year, you could walk into any girl's bathroom and see a tiny basket with one pad or nothing in it. On the wall, you might see an old product dispenser that never worked and cost money to receive a menstrual product.
This year, Beaverton High School (BHS) has implemented new menstrual product dispensers into all bathrooms that give access to free pads and tampons. In compliance with The Menstrual Dignity Act (HB 3294, 2021), schools are required to provide free menstrual products for all menstruating students in all public schools in Oregon. 
This act was created for students to safely take care of their bodies, access free products, affirm student gender identities, and reduce the stigma around periods. Without free period products, students can miss out on class time, feel ashamed about their period, and feel unsafe in school. 
According to a study conducted in 2021, 62% of students in the United States "agree the world is not set up for them to manage their periods with full confidence, and 58% of students are negatively affected by negative associations with periods." This act can generate a positive atmosphere surrounding periods. 
Josh Gamez, Chief Facilities Officer for Beaverton School District (BSD), stated, "BSD has phased the act in over the past two years." 
At BHS, during the 2021-22 school year, baskets of pads and tampons were placed᠆ but some students recall them consistently being empty. 
Sophomore Clara Carver remarked that, "The baskets were always empty, which made my period starting unexpectedly very stressful, since there weren't any supplies."
For the 2022-23 school year, BHS has stepped up in providing better dispensers with more products. Currently, BHS uses storage drawers, mechanical wall units, and clear wall-mounted envelopes to dispense the products.
However, students have had varying thoughts about the new dispensers and the quality of the stocked products. 
"Custodians will check the dispensers and baskets in the girls and gender-neutral bathrooms on a daily basis and the boys bathroom every other day," said Gamez.  "Our school Custodial Foreman, Jon Ratazzi, will order product as needed to refill the dispensers and baskets and the evening custodial staff is responsible for restocking the items."
Despite news that they regularly check, it already proves to be troublesome to keep up with stocking them.
"I've tried using them, and they were empty," said sophomore Natalie Crabill.
Junior Eli Gibbard remarked that there isn't much use for the dispensers because of how few menstrual products are provided in them. "It's not really a machine in most bathrooms, it's a little plastic tub that has three tampons in it. It's like a clear tub you put folders in."
"
"It's not really a machine in most bathrooms, it's a little plastic tub that has three tampons in it. It's like a clear tub you put folders in."
— Eli Gibbard
Students should be able to check the dispensers each day and find a free product, but instead, some have found nothing. How can students expect to find any usage out of the dispensers if they are in such low stock? It just ends up being a similar experience to last year, where there's nothing for a student to use.
Other students had complaints on the quality of the products. Sophomore Brynly Strickland commented, "The pads fall apart so easily, and the tampons are awful. The [tampon] applicators are also awful." 
Senior Lisa Cook had similar complaints regarding the products. She observed that there was no size range for the tampons or pads. Eli also made the same observation, noting that the products are only one size, but "it's better than nothing."
There is much to refine about the dispensers, but as Crabill said, "I think it's really great they added these machines. It's a great idea." This is something that BHS needs, and it can only improve with time. 
Leave a Comment
About the Contributor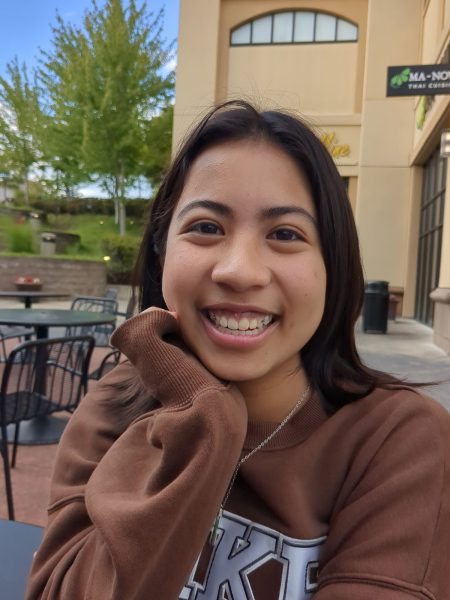 Narra Pagtakhan, Staff Writer
Narra is a junior at Beaverton High School who draws and writes articles.