Parker writes action-packed stories, comics
Inspired by Batman comics, Beaverton sophomore Austin Parker has written over twenty of his own stories, complete with hand-drawn comics depicting the action in the text. With the help of his therapist, who transcribed his ideas, he began the process of fulfilling his long-held dream "to become famous and have a lot of comic books in stores."
Parker, who most enjoys writing action scenes, focuses on the quality of his stories' structures. Readers are often dropped into the action from the get-go, with characters busy working at night or fighting villains. He also experiments with "sad endings, scary endings" to offer some variety. 
As he wrote more stories, Parker's family became interested in supporting him, especially his mother. "She really likes them," he said, referring to his works. "She was very proud of me that I made them." 
Even his extended family is interested. "My aunt asked for a copy of one that I made in 2020, so I went to my grandma's house to make a copy of it, then gave it to her for Christmas."
Out of Parker's stories, his favorite is about two characters who meet a villain and time-travel to 2001 to stop the destruction of the twin towers. "Then, they went back to the present and changed history. The twin towers never collapsed."
In the future, Parker looks forward to writing a Halloween-themed story featuring villains from horror movies, as well as a sports-focused story. "I'm making this NFL one where they meet all the legends from the past, like the Green Bay Packers coach," Parker said. "And I'll be putting five of the football players from the past: the Seattle Seahawks, the Patriots, the Vikings, the San Francisco 49ers. And the Cowboys, too."
Having put in the effort, Parker is eager to share his work with others and hopes it will be well-received.
"It did feel great that I finished a lot of my comics," he said. "It took a long time to finish them."
View Comments(1)
About the Contributor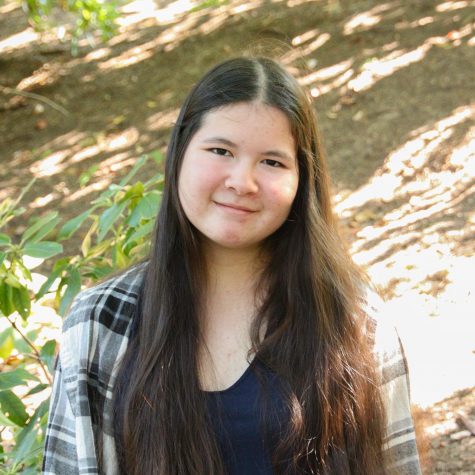 Anouk Clendenning, Editor-in-Chief
Anouk is a senior who writes and edits articles, takes the occasional photo, and helps everything run in the background.