Controversial voting laws in Georgia: What does that mean?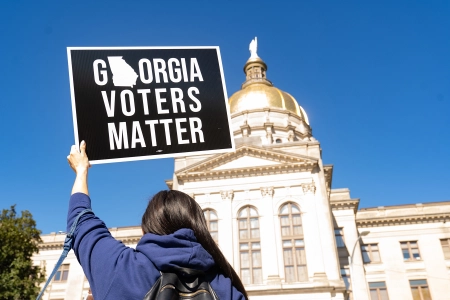 After widespread, but unfounded, allegations of voter fraud in the 2020 election, several southern states are considering new voting laws that many opponents say will make it harder to vote. 
In Georgia, voters will either have to submit two types of identification or surrender their identification to voting officials until their vote is validated and counted. And the number of ballot drop boxes throughout the state has been reduced: in the 2020 election, there were 94 ballot drop boxes across the four counties in metropolitan Atlanta. The new law reduces that number to 23, according to the newest voter registration data. Offering food or water to voters in line to vote is now a crime, and critics worry that the Republican party may be able to suspend voter registration officials.
Absentee voting and voting by mail were hailed as the perfect solution to the COVID-19 pandemic's health concerns. But many Republicans called foul on the system, alleging that many absentee ballots were fraudulently cast. With this new law, voters who used to have up to six months to vote absentee will now only have three months to cast their vote. Georgia's Governor Brian Kemp said these reforms "make it easier to vote and harder to cheat."
ID requirements have also changed. In the past, voters only had to sign their name at the bottom of the ballot. Now, voters must give full identification and a social security number, which critics say will have a disproportionate effect on voters of color. According to The New York Times, "Stringent voter-ID laws in other states have depressed voting mostly among people of color." For example, in the 2020 election, mobile voting units such as RV ballot offices were instrumental in reaching neighborhoods where people had difficulty leaving due to the pandemic or lack of transportation. In Fulton County, where roughly 45% of the population is African American, mobile voting units helped reduce long lines to vote and encouraged early voting. Mobile voting units will not be available with the new law. 
Additionally, a voter's eligibility can now be challenged on something as simple as a change of address, which may disenfranchise many voters or disqualify their ballots.
And the new laws disallow people from being within 25 feet of voters in line to drop their ballots, something that civil rights groups say will hinder their ability to assist people voting. If voters show up to a voting place outside of their county, they must return to their precinct or risk being disenfranchised unless they can prove that their precinct is too far away to make it in time. 
Republicans have been quick to defend this bill. "I'm telling you the truth about this bill," Georgia governor Brian Kemp said on WABE radio, Atlanta's NPR affiliate. "It expands access." 
Opponents of the law have voiced concern for its potential consequences, and not all of them were political or civil rights groups. The Major League Baseball organization moved its All-Star Game from Atlanta, Georgia in protest. 
President Biden criticized the changes back in March. "This is Jim Crow in the 21st Century. It must end. We have a moral and constitutional obligation to act." 
The bill is being contested in the Georgia legislature, but for now, it remains the law of the land.
Leave a Comment
About the Contributor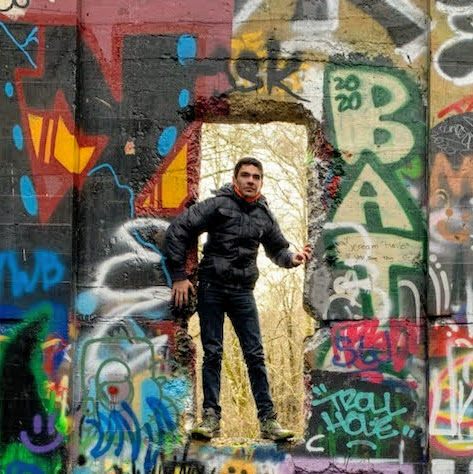 David Davis, Staff Writer
David is a junior at Beaverton High School specializing in political news writing for The Hummer. He is originally from San Francisco and is also involved...