Flood in to donate blood
Canceled. Canceled. Canceled. It's all anyone has heard about for the past few weeks. For most people, these cancellations affect work, school, athletics, and social gatherings. But for the American Red Cross, they've prompted a problematic shortage. 2,700 blood drives have been canceled so far due to the novel coronavirus, causing an estimated 86,000 fewer blood donations coming in. As the coronavirus approaches its peak in the US, the healthcare system is reaching its limit. And blood is running low.
Without donation drives—the main source of blood donations—hospitals are desperate. The Wall Street Journal points out that "Hospitals in U.S. pandemic epicenters have passed a tipping point in the fight against the new coronavirus." The worsening situation surpasses China in the number of confirmed COVID-19 cases at over 110,000.
This news can seem scary and encourage people to hide from the virus by staying home. While this is great in terms of social distancing, it isn't for those desperately in need of blood transfusions and other related medical procedures. One donation of blood will save up to three lives and give a much-needed boost to the healthcare system. Even the FDA is encouraging healthy individuals to donate.
The American Red Cross is working hard to ensure fear of the novel coronavirus does not stop people from coming in to donate by taking several precautionary measures. These include checking the temperature of staff and donors before entering a drive, providing hand sanitizer throughout the donation process, spacing beds to adhere to social distancing protocols where possible, and increasing disinfection rates of surfaces and equipment. Staff members are also taking extra measures to reduce the risk of anyone coming into contact with the virus.
Despite the stricter quarantine restrictions being enforced in Oregon, donating blood is encouraged. Donors must be at least 17 years of age (or 16 with parental consent), weigh at least 110 pounds, and be in good health. Donation is only available by appointment, so contact the nearest Red Cross donation center for available time slots. 
Communities must step up in these desperate times. While not physically united, one's individual actions can combine to lessen the impact of COVID-19. The coronavirus situation seems dire, but the last thing the healthcare system needs is another crisis. Donating blood is an incredible opportunity for anyone to help those who are struggling. 
Leave a Comment
About the Contributor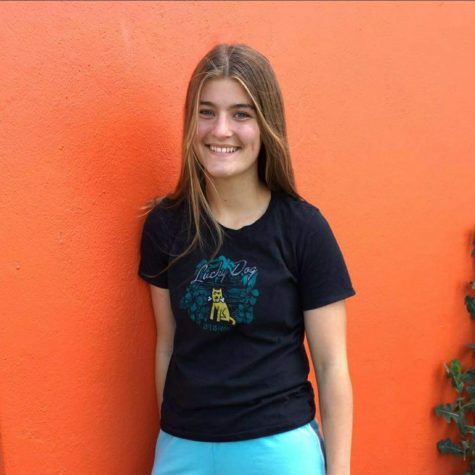 Natalie Foote, Staff Writer
Natalie Foote is a sophomore at Beaverton High School who writes articles for The Hummer and helps manage its social media platforms. She enjoys running...