Beaverton community steps up to help as coronavirus prompts school closures
With schools having shut down until at least April 1, students relying on these institutions for food may find themselves in trouble. Thankfully, the Beaverton community is here to help. Here are some ways to find or get free food.
Batter Up
Located at 4725 SW Lombard Ave in Beaverton, Batter Up is a waffle restaurant that is open every day from 8:00 a.m. to 4:00 p.m. During school closures, the restaurant is offering any hungry child a free waffle.
Beaverton School District schools
According to KGW-TV, BSD's Nutrition Services Department is providing free breakfast and lunch from 11:00 a.m. to noon for students and children who are at least a year old. These meals will be available on March 16-20 and March 30-31. Interested students can pick up a meal grab-and-go style at the following locations:
Aloha Huber Park K-8

Barnes Elementary School

Beaver Acres Elementary School

Chehalem Elementary School

Fir Grove Elementary School

Hazeldale Elementary School

Kinnaman Elementary School

McKinley Elementary School

Raleigh Hills K-8

Vose Elementary School

William Walker Elementary School

Whitford Middle School

Beaverton High School

Southridge High School

Sunset High School
Cafeterias will not be open, but curbside pick-up is available. 
Food Finder
Food Finder is an app and website that allows people to easily find food. Simply plug in a zip code and the app will display nearby locations, such as food pantries and churches distributing food, in the form of red pins. Click here to navigate to the website.
Laughing Planet Cafe
Laughing Planet will be providing all children who qualify for the Meal Assistance Program (MAP) a free meal. This service began on Friday, March 13 and will continue until further notice.
Lionheart Coffee
As of Monday, March 16, Lionheart Coffee offers sack lunches to anyone in need and will continue to do this as long as supplies last. There are tables set up starting at 11:00 a.m. with lunches to take. Cookies by Delectable will be available. Donations including "Sunbutter, sandwich bread, jam/jelly, bags of chips, lunchbox sized fruit/veggies, brown paper bags, sandwich bags, and your words of encouragement" are welcome. Cash donations are also accepted and Lionheart will be as transparent as possible on how the money is used. The Beaverton location is at 11421 SW Scholls Ferry Rd, Beaverton, OR 97008.
Milk + T
Inspired by Lionheart Coffee's decision to start offering free brown bag lunches, this popular boba tea shop near Beaverton High School will be handing out free lunches starting on Wednesday, March 25 at 3:00 p.m. until supplies run out. The lunch will consist of a peanut butter and jelly sandwich, a juice box, and a bag of chips. Anyone can take a lunch, though there is a limit of one bag per person. The Beaverton location's address is 545 SW Angel Ave #160, Beaverton, OR, 97005.
R12 Beaverton
This movement has been supplying Beaverton High School students with hot chocolate for the past several weeks on Tuesday and Thursday mornings. Now, it has procured a number of $5 KI Coffee gift cards to give away for a random drawing on March 17. 
This Instagram challenge hopes to inspire Beaverton High students to spread love and support in creative ways. To enter, tag @r12beaverton on Instagram and use the hashtag #cforcaringnotcovid19 in a post showing the hopeful recipient of the gift card being thoughtful. Any BHS student can enter, and if enough people respond, there will be drawings every Tuesday and Thursday. Make sure your account is set to public so R12 Beaverton can see your post.
Free and reduced lunch BHS students are encouraged to reach out to R12 Beaverton as they can get gift cards without having to enter a drawing. R12 Beaverton is quick to respond to Instagram direct messages.
View Comments (2)
About the Contributors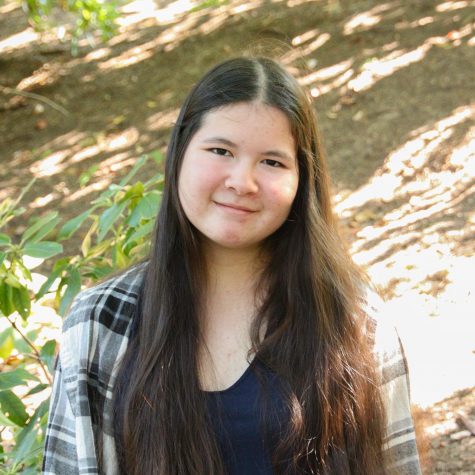 Anouk Clendenning, Editor-in-Chief
Anouk is a senior who writes and edits articles, takes the occasional photo, and helps everything run in the background.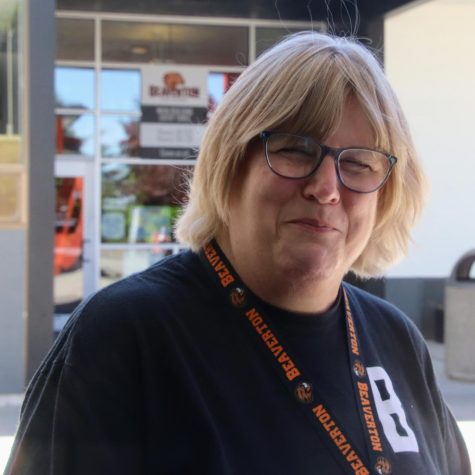 Carrie Matsuo, Adviser
A graduate of Beaverton High School, Carrie Matsuo is The Hummer's adviser. She enjoys sports and can be contacted at [email protected]