Oregon's most interesting mascots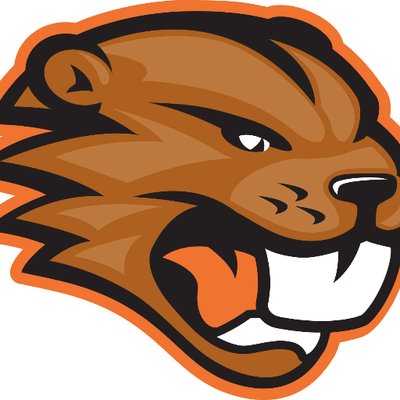 Mascot names are an important part of a school's identity. By adding creativity to a name, it can transform the school and how it's perceived. Here are the top ten Oregon mascots.
Beaverton Beavers: Don't think I'm biased because I go to Beaverton, but the beaver is easily the best mascot. Known for its ability to navigate both land and water, the beaver is an ideal animal because of its versatility. It creates dams to stop water flow and allows them to create a community of dens. If you listen closely as they build, they're whispering, "Community connects us."
Bend Lava Bears: As new teams are introduced to 6A, so are some of the best mascots within the state. The Lava Bears are easily a favorite. It sounds cool to say "Lava Bears," a set of words I'd never thought I'd hear, yet glad I did.
North Medford Black Tornado: The black tornado is unique. It's terrifying. Maybe it's because of the black, the tornado, or both. Not many schools have colors in their mascot's name, adding another unique twist to traditional, boring names.
Sherwood Bowmen: As the common theme has become more aware, creativity is the biggest factor in the creation of interesting mascots. The Bowmen exemplify just that: a unique twist and idea on what could have been a traditional idea. Rather than a simple name such as trailblazer or warrior, they add a new idea to their name.
Summit Storm: An alliteration is interesting, but it gets even better because the name rolls off the tongue. You're probably saying it out loud and agreeing. The storm is similar to the Black Tornado, a unique twist that stands out.
Crater Comets: The Comets are one of the most original names. By using "Crater" and establishing a common theme, it adds a layer of thinking to the mascot. Their name is out of this world.
Gresham Gophers: Although a gopher as a mascot sounds silly, it's a statement. Gresham is bold, and their ability to take such a small animal and twist it into a mascot is impressive. It adds a humorous effect to their school and is a top mascot in Oregon.
St. Mary's Blues: Not many schools claim the title of a type of music. The Blues, which do just that, pose a challenge in presenting their mascot. However, they make up for it with an interesting use of music in their mascot choice.
Roosevelt Roughriders: Within a league that includes Quakers and Demos, the Roughriders are the only intriguing mascot in the Portland Interscholastic League. Its deep American history and ties with Theodore Roosevelt are distinct and intimidating. Roosevelt would be proud.
Century Jaguars: Arguably the coolest animal within the animal kingdom, the jaguar turns heads. It's a refreshing twist on basic animal names like "Lions" or "Wildcats." Although Century sports aren't intimidating, at least their mascot is.