The new "Lockwood & Co" TV show
Netflix recently released a smash hit TV show called Lockwood & Co. It is based on the books written by Jonathan Stroud. With an eclectic mix of new actors and phenomenal special effects, it is well worth watching. The characters are likable, and there are many exciting twists. It's grossed over $854 million on a $65 million budget and has good reviews all over the board. 
The show stars Ruby Stokes, Cameron Chapman, and Ali Hadji-Heshmati. You may recognize  Stokes from the Netflix show, Bridgerton, the movie Una, and a multitude of other shows. Cameron Chapman is a new actor making his TV debut in Lockwood & Co. Fortunately, this doesn't mean he lacks talent in acting. Hadji-Heshmati previously had roles in Alex Rider (2020) and Bad Education (2012).
In case you haven't read the books, the story follows three main characters: Lucy Carlyle, Anthony Lockwood, and George Karim. Lucy Carlyle escaped from her corrupt ghost-fighting company and ran to London, where she joined Lockwood & Co. They are a rag-tag team of ghost fighters trying to make it in a competitive world. They encounter many monsters, ranging from ghosts to greedy humans. The story also focuses on trying to find out why "the Problem" started. In the Lockwood & Co. universe, ghosts started to appear around 1973, when approximately 200 people were killed by the monsters. Since then, the numbers have only gone up. The show also talks about the corruption of innocence, as only children can see and fight the ghosts. They are exploited and used for the protection of the rest of society.
As mentioned before, the story takes place in London, specifically Marylebone. Lucy is originally from Northern England, while George and Lockwood grew up in Chelsea. They also visit areas like the City of Westminster and Whitechapel. To maintain authenticity, Netflix filmed the majority of the show in Chelsea, Camden, and Kensington. It comes across as genuine and immerses watchers in England's atmosphere.
 I highly enjoyed this TV show because it held to the books, and I was never bored watching it. It is rated 14+, though, in my opinion, it is not scary. However, if you are not a fan of suspense, then you might not love it. If you are into the supernatural, teen dramas, or comedies, this is the show for you!
View Comments(1)
About the Contributor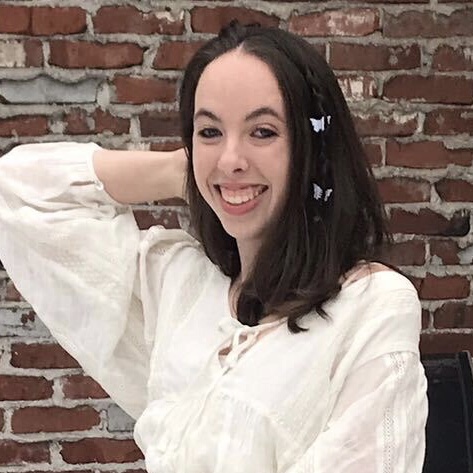 Natalie Crabill, Social Media Editor
Natalie is a junior and Staff Writer/ Social Media Editor for The Hummer. In her spare time, she enjoys hiking, baking, and hanging out with friends.