One of Pixar's best movies yet
Coco is visually stunning, culturally immersive and one of Pixar's best movies yet. It has domestically made a whopping 89.6 million U.S. dollars at the box office and has been rated fresh (97%) on Rotten Tomatoes.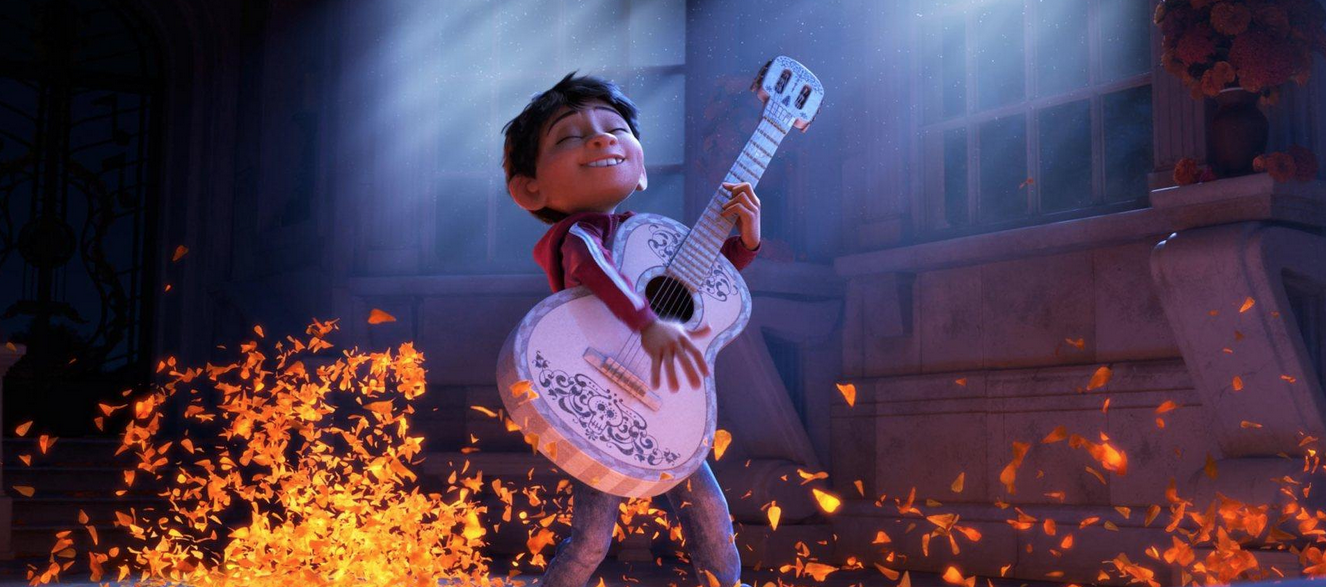 Miguel strumming Ernesto De La Cruz guitar and igniting the Land of the Dead. (Photo courtesy of Disney/Pixar).
Coco takes place on the Day of the Dead, a Mexican holiday in which one celebrates loved ones who've passed on. Miguel, a boy from a family of shoemakers, embarks on a coming-of-age journey as an aspiring musician. But he finds himself held back to pursue that dream, as his family has held a generation old ban on music ever since his great great great grandmother was left by a musician. In Miguel's determination to follow his goals and be as great of a musician as his idol Ernesto De La Cruz, he finds himself in the Land of The Dead with the hope of unlocking his family's past.
Many people have had been awaiting the release of Coco for months. I personally was very excited to see a culturally inspired Latino animated movie on the big screen with a company such as Pixar, the creators of the iconic movies such as Toy Story and The Incredibles, behind it.
Coco gives ode to many things in Mexican culture, to the pan dulce, the elotes, the renowned chancla and traditional mariachi and folkloric wear. As a person of Mexican descent, it was refreshing to see a Hollywood production portray a healthy Mexican family. Pixar outdid themselves and accurately embraced Mexican customs, traditions, and mannerisms.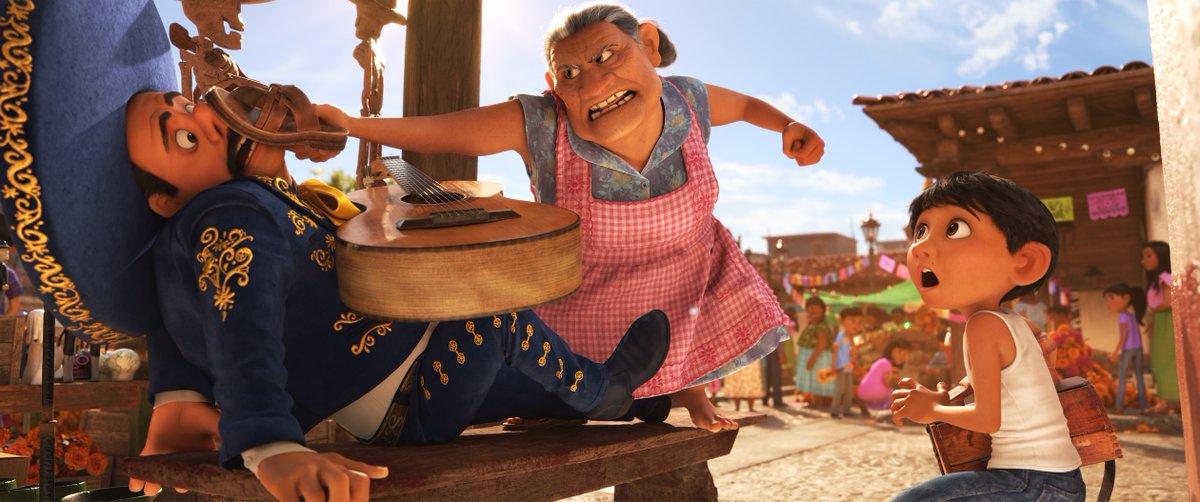 The scene from Coco where his abuela finds Miguel at the Mariachi Plaza. (Photo courtesy of Disney/Pixar).
From the visual concepts and colorful art to the soundful music, Coco is a wonderful movie for all. It has something to offer for everybody and serves as both a movie watching and cultural experience, Coco was all worth the wait and definitely all worth the money.
---
Photo courtesy of Disney/Pixar.