Beaverton track and field sweeps Century
In one of last home meets of the season, the track and field team gave their all in the meet against Century High School. The weather held out for about 20 minutes once the meet started but still, the team fought and took the win. The girls scored 99.5 points and the boys did equally as well scoring 93 points. This win was not a huge surprise, however, the amount by which the team won was amazing.
This track season, everyone has been anxiously anticipating to see junior Natalie Perkins run after her record breaking season last year. In this meet, Perkins got a season PR of 13.20 seconds placing first. She also got a season PR of 2 minutes 27.42 seconds in the 800-meter run getting another first place title in the meet. Junior Makenna Blix also got a season PR of 27.73 seconds in the 200-meter run and a lifetime PR of 1 minute 2.51 seconds in the 400-meter run. Blix placed first in both of these events as well. The women's 4×4 and 4×1 teams placed first with impressive times of 51.44 seconds for the 4×1 team and 4 minutes 49.20 seconds for the 4×4 team.
In the distance running events for girls, the standout athletes were sophomore Claudia Martinez-Dominguez, with a PR of 5 minutes 36.7 seconds in the 1500 meter run, and senior Natalie Coppa, with a time of 5 minutes 38.89 also in the 1500 meter run. With these scores, Dominguez placed second and Coppa placed third.
On the men's side for running events, everyone did exceedingly well. Senior Anthony Albright placed first in the 100-meter, which is no surprise to anyone, with a time of 11.23 seconds. In the 200-meter run, senior Mataio Talalemotu placed first with a time of 23.89 seconds which was a season PR for him. In the 400-meter run, sophomore Ben Mackinnon took first with a time of 55.20 seconds and in the 800-meter run, senior Alan Wild placed first with a time of 2 minutes 2.41 seconds. In the relay events, the 4×1 team and 4×4 team placed first as well with times of 43.46 seconds for the 4×1 team and 3 minutes 41.39 seconds for the 4×4 team.
The throwing events were just as exciting to watch with the girls placing first and second in every event. In shot put, junior Jahlett Tofi-Talalemotu got first with a score of 35 feet 10.5 inches. In javelin, junior Sydney Namdar threw an impressive distance of 111 feet 6 inches making her place first.
The men's throwing events did equally as impressive. Senior Jackson Platt was one of the standout throwers at this meet placing first in shot put and second in discus, with distances or 41 feet 6.5 inches and in shot put and 111 feet 9 inches in discus missing first place by one foot. Senior Nori Cherry also did well in discus placing third. It was no surprise to anyone when senior Josh Poppleton placed first in javelin with a distance of 149 feet 2 inches, but, one of the newer throwers, junior Matthew Eppler, did surprise everyone with a throw of 146 feet 10 inches which was a PR and made him place second.
In the jumping events, as always, it was amazing to watch the lengths and heights these athletes achieve. For the girls, in the pole vault, senior Kylee Rench got second place and a PR of 8 feet 6 inches. In the long jump, sophomore Katarina Bosworth received a PR with a distance of 16 feet 8.75 inches, placing first.
On the men's side of the jumps, once again  senior Beau Sheeran took first with a height of 6 feet 6 inches. Newcomer, junior Logan Bedell, took second with a height of 5 feet 8 inches. In the pole vault, junior Nicholas McBride placed first and in the long jump and triple jump senior Chris Blanchard placed first as well.
With the track and field season quickly coming to an end, there are only a couple of meets left before JV and varsity district. As anyone who watches the meets can see, the team has improved so much since the start of the season and it is safe to say Century didn't know what they were walking into when they came to Beaverton High School.
---
Jahlett Tofi-Talalemotu throwing an impressive distance during the shot put in the meet against Century. Photo Courtesy of Jean MacTarnahan.
Leave a Comment
About the Contributor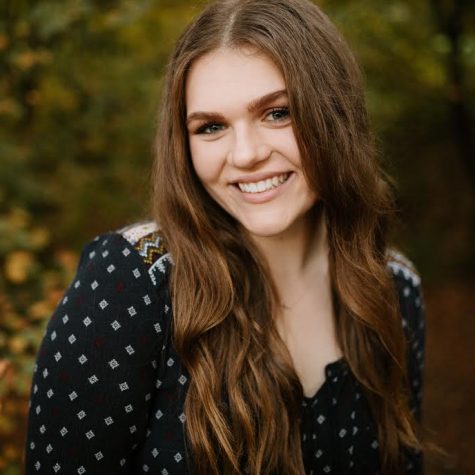 Julia Tantare, Staff Writer
Julia is a student at Beaverton High School.