Re"lax," boys' lacrosse will bounce back
The 2016 state champions boys' lacrosse team is working hard to make it back to the top of Metro and rank high in the state.  After the 2016 season, the Beavers lost key players such as Matt Hockman, Nate Oekerman, and Carter Olson.  The beginning of the year looked promising for the Beavers with seniors Raphael Bittar, Nate Johnnie, and Mitchell Senour manning the field.  Unfortunately, in the first game of the season, Nate Johnnie tore his ACL to end his season early.
Currently, the Beavers are standing 4th in Metro League with a record of 1-3 behind Jesuit, Sunset, and Southridge.  The lacrosse team has had lots of hard matchups in the start of the season, their only Metro victory being against Aloha, 7-2. The Beavers overall record is 3-7.  Though the likelihood of playoffs is not looking too bright, the boys still have a chance to turn Metro around and go deep into state.
On April 20th, boys' lacrosse went head to head with rival school Southridge on Beaverton's home turf.  Due to injury, Raymond Wargo, Nate Johnnie, and Mitchell Senour all could not participate in that Thursday's game.
Beaverton played a game of chase from the first face-off against Southridge, trailing the entire game.  For the first quarter, however, the Beavers held their ground and played defense and offense soundly.  Beaverton tied the game up three times at 1-1, 2-2, and 3-3.  In the last minute of play in the first half, Cy Hernandez whipped a shot, assisted by Spencer Alvarez, to tie the game up 3-3.
The boys fell short at the end when Southridge started to stretch their lead into the final minutes of the fourth quarter.  Trailing only by one halfway through the fourth quarter, the score was 4-5.  With the remaining six minutes of play, Beaverton was not able to pull out the victory.  Within the last three minutes of the game, Southridge scored twice- stretching their lead to 7-4.  With the final bit of fight left in the Beavers, with a minute on the clock, Beaverton finished the game with a goal decreasing the Skyhawks lead to two.
The Beavers put up a good fight and continued to chase down the seasoned players on the Southridge squad.  The final score was 5-7, as the season continues, the boys' lacrosse team will be working hard to finish their fight and become victorious.
---
Raymond Wargo and Mitchell Senour defend against Warriors in their first Metro League win against Aloha on April 14th, 7-2. Photo by Guy Oekerman.
Leave a Comment
About the Contributor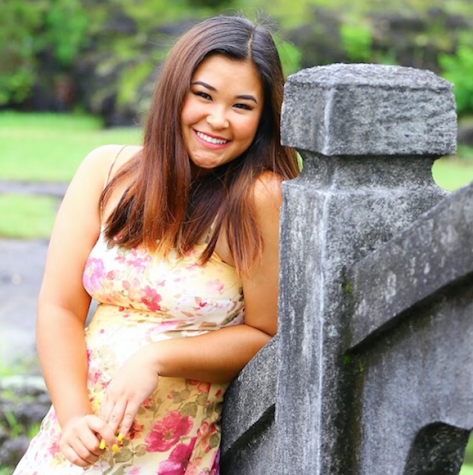 Kimaia Gassner, Senior Editor
Kimaia is a senior at Beaverton High School.