Tensions rise as Ukraine, Russia clash at border
Over the past few weeks, Russia has been mounting military forces as trench warfare and barbed wire has popped up on the Russia-Ukraine border. The Kremlin, which is in charge of both Russia's intelligence services and their Army, claimed it was a military exercise. Tensions built on the border as both sides exchanged fire, and five soldiers from the Ukraine army were reported killed in action by snipers of the Russian Army. 
Despite this, Russian Defense minister Sergei Shoigu declared that the Russians' "Snap Drill" was finished, and that all soldiers will return to their respective bases by May 1st.
"I believe that the objectives of the snap drill have been fully achieved. The troops have demonstrated the ability to provide a reliable defense of the country," Shoigu said at a meeting in Crimea.
While Ukraine is relieved that the Russian presence is gone, it isn't over yet. When the Russian military departed, it left behind artillery, trenches, and a small contingent of forces, supposedly for a future military exercise with Russian allies in the area.
For many, the massive buildup of forces in Ukraine was worrying NATO, which is in charge of liaison with foreign militaries who are part of NATO and keeping Russia in check. Russia has been trying to take back control of Ukraine for some time now. Originally a USSR state, Ukraine holds a massive strategic advantage because they can launch submarines into the Black Sea, allowing for ownership of a hard-to-access submarine base. 
Ukraine has fended off Russian attacks before, but with military forces building up on the border, it was one of the biggest "training exercises" to date. The president of Ukraine, Volodymyr Zelensky, even had to dodge enemy snipers to speak to his troops at the front lines. For Ukraine, having more Russian firepower at the border is not an ideal situation, and pressure has been put on Russia to move its soldiers away from the border. As for the Ukrainian soldiers in the trenches, they have been told to stay on the border to act as security against invasions. 
Leave a Comment
About the Contributor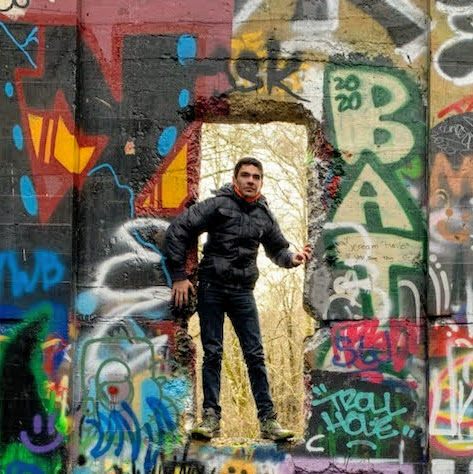 David Davis, Staff Writer
David is a junior at Beaverton High School specializing in political news writing for The Hummer. He is originally from San Francisco and is also involved...