Nine Super Bowl commercials you have to see…and one you don't
There are two different kinds of people: those who watch football because they love the sport, and those who watch for the commercials. I'm one of the latter. The best commercials of 2017 combined humor, social activism, and hope for the future. Below are the best commercials from this year's football extravaganza.
Budweiser "Born the Hard Way"
A political commentary on Trump's recent executive order, this eye-opening ad makes a beautiful argument in favor of diversity, young entrepreneurship and perseverance.
Audi "Daughter"
Another ad dedicated to social justice, this unique and well-timed commercial strums the heartstrings of all parents, women, and young girls. It uncovers the challenges of being a capable woman in a male-dominated society and the wage gap. This ad is concerned and fearful, yet, offers hope for a brighter future for younger generations.
[youtube https://www.youtube.com/watch?v=G6u10YPk_34&w=560&h=315]
84 Lumber "The Journey Begins"
This favorite depicts a mother-daughter journey through cities and across terrains. The original video depicts a border wall, barring the two girls from their final destination after a challenging journey. However, Fox turned the original commercial away so 84 Lumber cut it short, leaving audiences with a cliffhanger. The ending of the journey is available on their website. The final text of the video is a clear expression of appreciation for our country's roots and diversity: "The will to succeed is always welcome here."
Avocados From Mexico: #AvoSecrets
Full of easy humor, this ad features the Illuminati and their dysfunctional group of members, incapable of keeping any secret. Recurring arguments about the questionable existence of Sasquatch and allusions to the Great Deflated Football Conspiracy keep audiences giggling, but the end of the commercial lets us down. Avocados are healthy. I was hoping for a better punch line.
[youtube https://www.youtube.com/watch?v=VneoEvAJX0g&w=560&h=315]
Nintendo Switch
This commercial had many viewers wishing they were playing with a video game rather than watching the dull and one-sided football game. Anticipation-building and upbeat music includes audiences in the playful mood of the ad. Featured in all settings with all ages, the Nintendo Switch catches the eye of generations across the board. Plot twist: it's not available till March 3.
[youtube https://www.youtube.com/watch?v=CdWd8fUC71g&w=560&h=315]
Buick: Cam Newton and Miranda Kerr
A hilarious commercial hitting all ages. Absurd happenings in the setting of an everyday pee-wee football game bring out the laughs. But the appearance of Miranda Kerr at the conclusion of the commercial seemed forced.
[youtube https://www.youtube.com/watch?v=Nx2PMnSzCB4&w=560&h=315]
Buffalo Wild Wings: "The Conspiracy" with Brett Favre
More confusing than amusing, Brett Favre has a string chart connecting all the possible reasons for the multitude of interceptions. Somehow Buffalo Wild Wings has become the culprit. For me, creativity and cleverness lacked in this ad. Then again, I don't watch football.
[youtube https://www.youtube.com/watch?v=poTk4Pymu5c&w=560&h=315]
Kia: 'Hero's Journey' with Melissa McCarthy
Melissa McCarthy has become the go-to environmental activist, but she's not very good at it. That's all right: better for our entertainment.
[youtube https://www.youtube.com/watch?v=1dQ9a5EFZeI&w=560&h=315]
Squarespace: Calling JohnMalkovich.com
This clever website design ad emulates the feeling that we all get when the username we wanted on Instagram is already taken. With John Malkovich bringing out his angry side, this commercial gets funnier.
Wix.com: Jason Statham And Gal Gadot Kick Ass
Unfortunately for Squarespace, Wix.com has outdone them in the website-design category. This dynamic commercial is action-packed and while it brings out a couple of small laughs, it's mostly cool.
[youtube https://www.youtube.com/watch?v=bcrrxRk-YeQ&w=560&h=315]
View Comments (1)
About the Contributor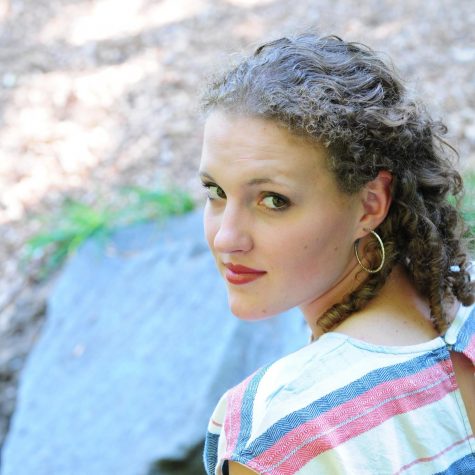 Emma Rosicky, Staff Writer
Emma is a senior at Beaverton High School.