Review of Taylor Swift's "Midnights"
There is something dreamy and unreal when the clock strikes midnight, the moon hazily shines, and the wind howls outside. Everyone is asleep except for you. Kept awake by your thoughts and other sleepless nights, the only thing you can do is think– which is exactly what Taylor Swift's Midnights album captures. Released on October 21st, Taylor Swift describes her album as "music written in the middle of the night, a journey through terrors and sweet dreams." 
Swift opens up the album with a strong track, Lavender Haze. Broody and stylish, the song is about a passionate romance. "I feel the lavender haze creeping up on me / Surreal / I'm damned if I do give a damn what people say," Swift's voice harmonizes with the instrumental perfectly.
Karma is a response to anyone who has ever done something to Swift, warning them there are consequences for their actions. "Karma's a relaxing thought / Aren't you envious that for you it's not?" Swift choruses. Vigilante S**t is another empowering anthem of a woman looking for revenge, "Don't get sad, get even / So on the weekends / She don't dress for friends / Lately, she's been dressing for revenge."
In Anti-Hero, the album's leading track, Swift gives us a deep understanding of how she felt like an outsider, "Sometimes, I feel like everybody is a sexy baby / And I'm a monster on the hill." At the chorus, she sings: "It's me, hi / I'm the problem, it's me." In the Anti-Hero music video, we see chaos unfolding: a more wild version of Swift, and a giant version of Swift– the only people keeping a normal Taylor Swift from loneliness. 
"And I chose you / The one I was dancing with," Swift reminisces in Maroon, a personal favorite of mine. The track follows similar patterns to one of Swift's older songs– Red. Maroon, however, is the more dark and mature love story told. Similar to how maroon is a darker shade of red, the lyrics obey the same mold. In verse two, Swift sings about where the relationship goes wrong: "When the silence came / We were shaking, blind and hazy / How the hell did we lose sight of us again?"
However, not all the songs lyrics have a deeper meaning. "Puttin' someone first only works when you're in their top five / And by the way, I'm goin' out tonight," Swift sings on Bejeweled, a patchy song with nothing significant to it.
Snow On The Beach, a collaboration with Lana Del Rey, features a simple, melodic, and almost-Christmas-like instrumental. "I saw flecks of what could've been lights / But it might just have been you / Passing by unbeknownst to me," Swift's voice carries sorrow. Del Rey's voice, however, is almost impossible to differentiate from Swift's.
To end the album, Swift sings Mastermind, a light, but clever play on lyrics, "The dominoes cascaded in a line / What if I told you I'm a mastermind?" Swift paints herself as a villain, but she ends up confessing anyways, "I'm only cryptic and Machiavellian / 'Cause I care."
Midnights has taken Taylor Swift in a completely different direction. With similar elements to her sixth studio album, Reputation, but completely new. Swift creates an album so delicate, raw, and exposed. Swift creates a piece of art; she creates a masterpiece.
Leave a Comment
About the Contributors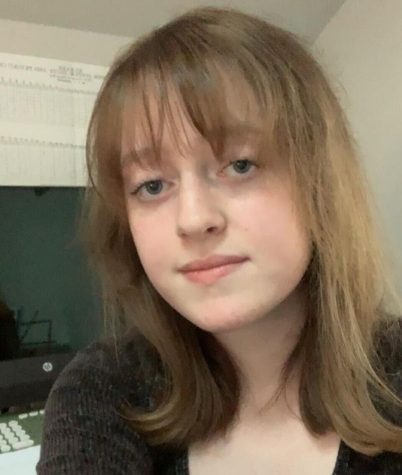 Cassandra Kain, Staff Writer
Cassandra is a junior who currently writes reviews for The Hummer.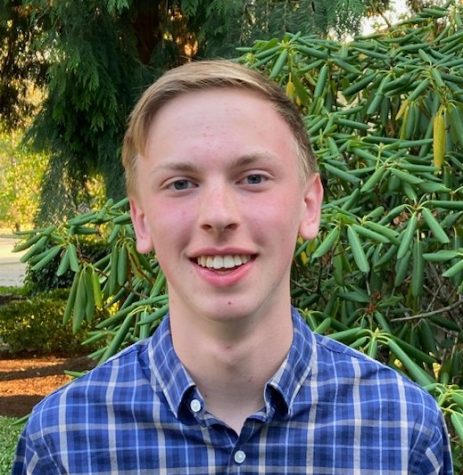 Samson Naleway, Editor-in-Chief
Samson is a junior at Beaverton High School who writes and edits articles for The Hummer. In his free time, he enjoys playing soccer and racquetball.