La Vida Veggie: Making carnivores want to go vegan, bite by bite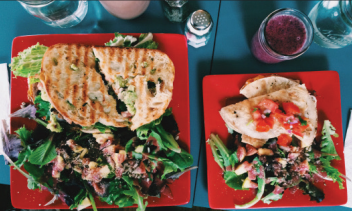 Nestled into a quaint corner of downtown Beaverton, the vegetarian and vegan restaurant La Vida Veggie ("the veggie life") serves cuisine so tantalizing it makes carnivores consider going vegetarian. Open from 10:00 AM – 8:00 PM every day except Sunday, the restaurant offers a wide range of healthy and delicious smoothies, salads, burgers, and side dishes.
Inside, the cafe is peaceful and homey, the walls dotted with various pieces by local artists. Coupled with the lovely surroundings, mood lighting, and delicious smells, the funny, friendly, and fashionable staff are the cherry on top.
Since my first smoothie from La Vida Veggie, I've been hooked. From the bright fruity flavor of the Orange Berry to the tropical Piña Colada, the selection of smoothies offers any flavor you could desire. My go-to choice is the Blissed Out: the house-made nut milk, cacao, almond butter, and banana create a chocolatey concoction better than your grandmother's homemade hot cocoa.
Even better than the Blissed Out is the Warm Spiced Pear smoothie, available on the special winter menu. This seasonal beverage was so good that I had no choice but to come back multiple days in the same week to get more. 
"The Warm Spiced Pear smoothie brings back a lot of childhood memories," said junior Lizzy Elkins. "The flavors of the cashew milk, oats, baked pears, maple syrup, and nutmeg all complement one another and bring something unique to the drink. Definitely one of my favorites from La Vida Veggie."
The exceptional menu doesn't stop here. First, the appetizers. My favorite is the classic chips, salsa, and guacamole.
 "When I put the salsa in my mouth," said senior Ken Cavanaugh, "the heavens opened up. I felt like I was being baptized by the vegan gods." 
That may seem like an overstatement. I assure you, it is not. The guacamole has the same effect.
The entrees are equally impressive. The classic chipotle chickpea walnut burger is my first choice, served on crisp toasted bread (gluten-free option available) with guacamole and fresh salsa to top it off. The side salad accompanying this dish and the other main entrees is just as mouth-watering, consisting of a spring mix of greens, seasonal vinaigrettes, apple shavings, and walnuts. If I could, I would eat it every day. The only thing stopping me is the price: since everything served is fresh, natural, and vegan or vegetarian, it's more expensive than your average fast-food restaurant. And keep in mind, you're not only paying for the glorious food, but also the experience. 
While the lofty prices could pose a problem for young restaurantgoers, there are cheaper options specifically for students, with a section of the menu entitled "Student Five Bucks Lunch." Some of the meals include an almond butter and jam sandwich, grilled cheese sandwich (with dairy-free cheese options), and a pita bread, hummus, and assorted veggie plate, all of which come with a small orange berry smoothie and a side salad.
Together, the excellent food, relaxing indie atmosphere, and affordable student alternatives make this restaurant a great option for students looking for a place to hang out, grab a bite to eat, and study with friends.
Leave a Comment
About the Contributors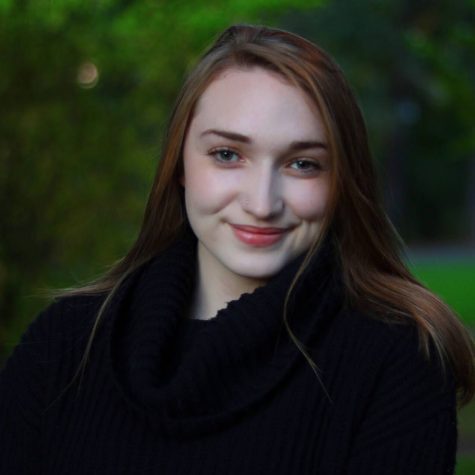 Lizzy Elkins, Senior Editor
Lizzy is a student at Beaverton High School.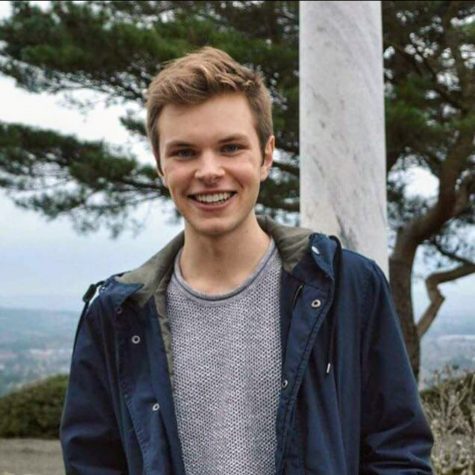 Ken Cavanaugh, Staff Writer
Ken is a senior at Beaverton High School.