Crew Dragon soars at historic SpaceX launch
Today, history was made as SpaceX's first manned launch occurred at the Kennedy Space Center in Florida. This marks the first time a commercial company has brought humans into orbit around our planet. After cancelling the Dragon's flight on Wednesday due to weather concerns, the flight was postponed to Saturday, May 30th at 3:22 pm EST. The weather proved to be more favorable, with the initial 50% launch certainty rate rising to 70% around 20 minutes before the launch. 
Astronauts Bob Behnken and Doug Hurley are now en route to reaching the International Space Station by 10:22 am EST tomorrow after a 19-hour voyage. Both Behnken and Hurley's experience serving in the U.S military gave them the qualifications to become astronauts in 2000. Prior to selection, Behnken served as an Air Force pilot, while Hurley was a Marine. The astronauts share 1,391 hours in space.
Shortly after the rocket took off from the Kennedy Space Center, the first of two main engines separated from the main capsule after completing its Main Engine Cut-off (MECO) stage. Then, the second engine started, and six minutes later, it was powered off. With the previous engines' energy still acting on the rocket, the Crew Dragon separated from the second stage of the rocket and will eventually reach speeds of over 17,000 mph before altering their path if needed and docking at the International Space Station.
While this launch may be considered irresponsible or unimportant during a global pandemic, this voyage took years of planning, along with launch dates that were agreed upon before the pandemic hit. Despite the state of the world, the SpaceX team worked hard up until and throughout the launch of the Crew Dragon to ensure a safe and spectacular launch. Even in the toughest of situations, the hard work, determination, and innovation of today's brightest minds ensure that scientific progress will move forward so that one day, humanity's destiny may be paved in the stars.
---
Images courtesy of NASA via livestream.
View Comments(1)
About the Contributor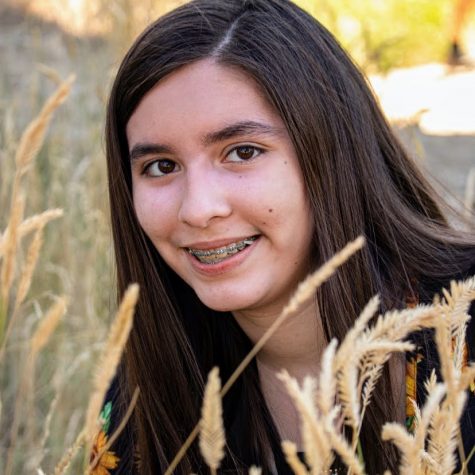 Cassidy Ochoa, Staff Writer
Cassidy is a senior at Beaverton High School. She writes for The Hummer and considers herself the queen of puns.