Joining a nationwide movement, Oregon public universities go test-optional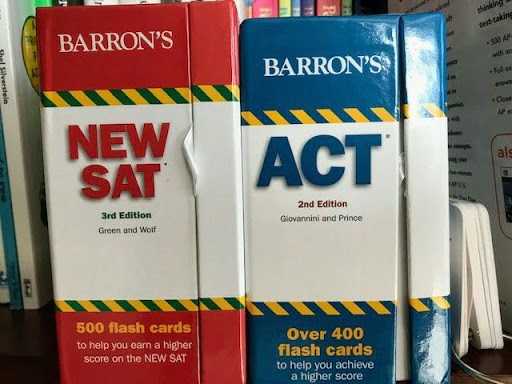 Worried about standardized testing or feel unprepared for the SAT? Have no fear: Oregon public universities are now test-optional. This is a big change: Students no longer need to send in SAT or ACT scores when applying to Oregon public universities. 
Due to the COVID-19 pandemic, the College Board and ACT canceled tests and are considering moving them online. In response, universities around the United States have removed their standardized testing requirements—and some have done it for good. By March 25, 2020, both the University of Oregon and Oregon State University announced they were test-optional, beginning with the high school class of 2021, or this year's juniors. 
Test optional means that when students apply to Oregon public higher education institutions, they decide whether or not they want to add their ACT or SAT scores to their applications. Other states have taken to this new policy as well. While Ivy Leagues and similarly competitive schools are, for the most part, keeping their requirements, others have decided to waive the requirement for either a couple of years or permanently.
Tufts University, in particular, has removed the standardized testing requirement for the next three years and plans to reconsider its admissions requirements once that trial period is over. Similarly, both Caltech and MIT will no longer consider the two SAT Subject Tests they once required. But this movement to waive standardized testing requirements has only been instituted in a little over 50 institutions.
Nevertheless, with less of a focus on standardized tests, Oregon students have more time to concentrate on other activities—activities that help shape their character and ultimately add to a university's perspective of them more than a couple of numbers ever could.
For test-optional schools, there is a lower priority on raising test scores as they are now unnecessary. Students spend less time studying if the school they want to attend is test-optional and spend less money on preparatory books and tutoring. There is less stress on students planning to apply to Oregon public universities. For those unhappy with their scores, there is a greater incentive to raise their GPAs.
After all, standardized test scores never accurately reflected a student's intelligence, work ethic or dedication. For more information, students should check the website of the institutions of their choice for complete application guidelines and requirements. This change is a great first step towards looking further than test scores among applicants and accepting people based upon who they are as people, rather than how well they perform on a test.