Crumbl Cookies: The new treat in town
This week, The Hummer staff discovered the phenomenon of Crumbl Cookies with one of their party boxes. The warm and chewy cookies were an instant hit. This party box came with a total of twelve cookies, with flavors varying from dirt cake to peanut butter and jelly to the classic chocolate chip.
The first cookie to run out was the dirt cake, a brownie-like Oreo cookie topped with thick chocolate frosting, Oreo crumbs, chocolate streusel, and a mouth-watering gummy worm. No flavor dominated, enhancing the gourmet aspect of Crumbl Cookies. Not only were the dirt cake cookies visually appealing, but they delivered on the flavor aspect.
The unassuming churro cookie was the biggest hit. It consisted of a snickerdoodle cookie topped with copious amounts of cinnamon frosting. The incredible flavors blended perfectly: nothing was overpowering. Though the dirt cake cookie ran out first, the churro was decidedly the favorite. Just like a book can't be judged by a cover, a cookie can't be judged by its appearance.
The s'mores cookie was also popular. It was a crunchier chocolate and graham cracker cookie, filled with chocolate chips and topped with graham cracker crumbs and marshmallow creme.
But let's not forget the classic chocolate chip. Though these cookies, as the least exciting of the bunch, were neglected, a couple still managed to disappear by the end of the meeting. There's nothing special about these chocolate chip cookies other than their size, and they were on the doughy side, but Crumbl's chocolate chip cookies remain a solid option.
If you are a fan of chocolate, buy the dirt cake. If you are a fan of the classic chocolate chip, go for that. If you are a fan of peanut butter goodness, choose the peanut butter and jelly cookie or this week's special, the ultimate peanut butter. The only downside of these cookies is the price: for the quality, it's a little high. But Crumbl keeps things interesting by changing which cookies are available each week, keeping customers eager for the next new flavor. The best part? Crumbl sells massive cookies—leaving just enough room to crave more!
View Comments(1)
About the Contributors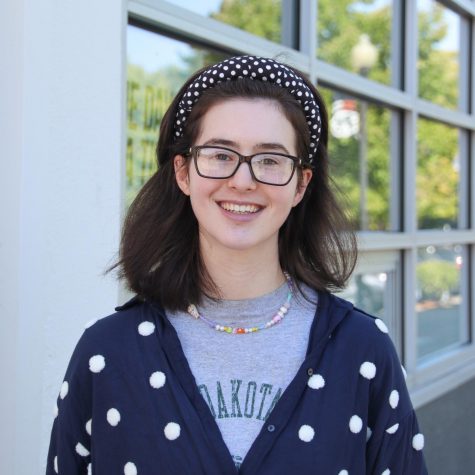 Beatrice Kahn, Editor
Beatrice is a senior at Beaverton High School who edits articles and writes about school district and city news. She loves boba—matcha has her heart!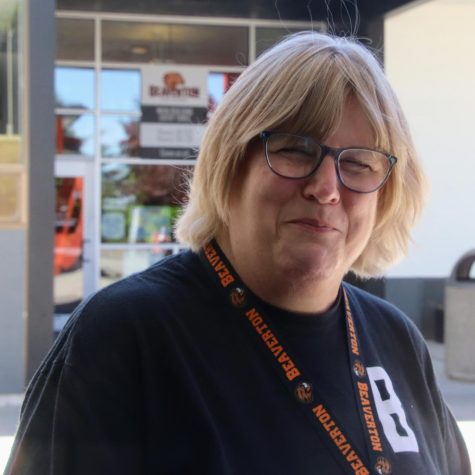 Carrie Matsuo, Adviser
A graduate of Beaverton High School, Carrie Matsuo is The Hummer's adviser. She enjoys sports and can be contacted at [email protected]...