Bringing awareness to mental health during the month of May
Mental health issues have become increasingly prevalent around the world. Kids, teens, and adults of all demographics can be affected by mental illness, yet it is still stigmatized and many are unable to receive proper treatment. Because of this, Mental Health America officially named May Mental Health Awareness Month. They observe this month by reaching out to people through media and by organizing various events and screenings, with the goal of bringing awareness to the importance of mental health and mental illnesses.
Though there is a stigma around mental illness, many celebrities have used their talents and influence to sort of normalize the discussion in an attempt to eliminate this stigma. This includes artists such as Kanye West, who touched on the topic in his album, ye, and Kid Cudi, who opened up about his own mental struggles years ago before checking himself into a treatment facility.
People have a tendency to neglect or bury mental health issues as they come up. This is probably due, in part, to the lack of knowledge on the subject matter. However, people are also reluctant to open up about this for fear of being ridiculed or treated differently. By having these prominent figures, who we idolize so much, open up about their own mental health in such a public way(and have almost nothing bad happen to them), people begin to feel comfortable opening up about their own issues.
Because of how prone youth are to suffering from some sort of mental illness, schools have expanded the resources that they provide for those who struggle or can struggle with their mental health. Beaverton High School has even taken to using its Instagram page to inform students of staff members who have experience with different mental health disorders and are offering their rooms as safe spaces.
This stigma around mental health comes from a certain misconception. Senior Annabelle Cushman said, "I think people believe you can shut it on and off, just because you see, whether it's through social media or even just hanging out with them, them having a good time and they're with their friends. Then whenever you talk to them next time, they're not doing good. And people think, 'Oh, you were having a good time, you were having fun with your friends. You're not depressed.' And you're not feeling a certain way when that's not really it. It comes and goes in waves and is not something that's controllable."
Mental health is a serious subject. Everyone deserves to be happy and not feel held back because of poor or deteriorating mental health. This is why it's important to take the information and resources that are provided during this month seriously. Anyone who struggles with their mental health should know that they are loved and have value beyond measure and that they are encouraged to seek the proper help and treatment whether it be long-term or in times of crisis where immediate help is needed. Mental health disorders can't be blamed on the person afflicted, they aren't controllable, and they don't make someone "dangerous" or a "menace." No one is alone, and don't be afraid to reach out. It's okay to not be okay.
Some numbers to call and places to visit to receive help:
National Suicide Prevention Lifeline– 1-800-273-8255
Alcohol and Drug Hotline– 1-800-923-4357
Domestic Violence Resource Center– (503) 469-8620
Oregon YouthLine–Call 1-877-968-8491, visit OregonYouthLine.org, or text teen2teen to 839863
*Children's Program (A Diagnostic and Treatment Clinic)– (503) 452-8002
*Note: This service is not free, though some insurance companies will get a reduced price
If you are facing an immediate medical emergency, contact 9-1-1
Leave a Comment
About the Contributor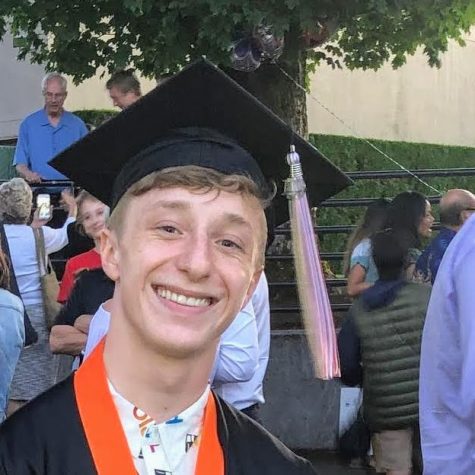 Cooper Graham, Staff Writer
Cooper is a senior at Beaverton High School.