Mandatory Holocaust and genocide education to be implemented in Oregon
In December, Alter Wiener, a Holocaust survivor living in Hillsboro, was hit and killed while crossing the street. During the Holocaust, Wiener had been through five camps in the span of three years and was one of the few family members that had survived along with his cousins. After the last camp that he was in was liberated, he moved to Palestine. Eventually, he moved to New York, and then to the Portland area in 2000.
Despite all that he had been through, Wiener didn't have an ounce of hate in him. After moving to the Portland area, he started to share his story at schools and universities. By the time he died, he had talked to nearly 1,000 audiences and written a book, From a Name to a Number: A Holocaust Survivor's Autobiography, talking about his life during the Holocaust. He fervently believed in showing love and compassion to all.
"Prejudice and stereotyping are absurd," Wiener said. "We are all God's children. You're going to find good people and bad people."
Wiener had dedicated his life to sharing his story and these lessons of morality. Because he felt that our awareness of the Holocaust was fading, he began working to get Oregon state legislators to pass a bill that would mandate Holocaust education in school curriculum.
The bill Wiener proposed had its first public hearing on February 20th. Though he is not alive to see it, his story is carried on by the students that he inspired. Claire Sarnowski, a Lake Oswego student, had met him when she was younger and testified to support the bill. Romie Avivi-Stuhl and Serena Mlodinoff, students at Beaverton High School, attended a hearing themselves.
Passed unanimously on March 12th, the bill is known as Senate Bill 664. It will come into effect at the start of the 2020-2021 school year and requires school districts to educate their students on the Holocaust and genocide.
While a genocidal event as large as the Holocaust may not occur, other acts of genocide are fairly new in our history books. The messages that Wiener wanted to spread are ones that may seem fairly obvious. But recent events, and the references to these principles repeatedly throughout history, show just how important and necessary his efforts were. And the passing of this bill is a big step towards reminding people of the value of love and compassion in a world full of prejudice.
Rest in peace, Alter Wiener.
Leave a Comment
About the Contributor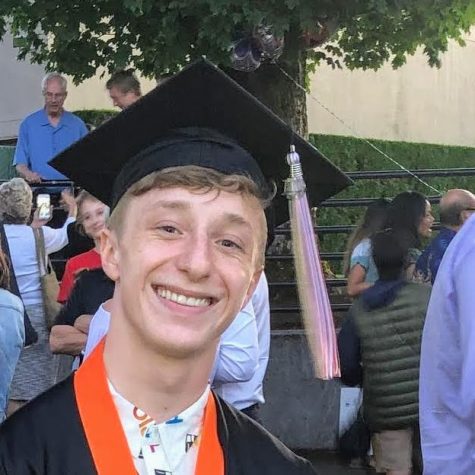 Cooper Graham, Staff Writer
Cooper is a senior at Beaverton High School.