Robert Kraft shows BHS students the relevance of human trafficking
At the Orchids of Asia Day Spa, a massage parlor and salon in Jupiter, Florida, Mr. Kraft, a billionaire friend of Trump and NFL New England Patriot owner, was found guilty of first degree misdemeanors of soliciting prostitution. Mr. Kraft is facing a year in jail, a $5,000 fine and 100 hours of community service however, first offenders are given a chance to only pay the fine and fulfill the required community hours, which Kraft qualifies for. The prosecutors are trying to treat this like any other human trafficking related case, but because of Kraft's station in life he has captured a international audience.
Coincidentally one of the richest men in America and friend to known womanizer, President Trump, would be arrested for this when BHS has its first real discussion on the fastest growing enterprise in the world, human trafficking.
Living in Beaverton, students are sheltered from the harsh realities of the world and during the Beaver Lodge lesson, students questioned the relevance of human trafficking. And yet sadly, the modern day slavery has been going on for forever and is becoming more pertinent in American society. Of the estimated 21 million slaves worldwide, 55% transnational victims are women and girls and 26% are minors.
In addition to the human trafficking dilemma, America faces the consistent cases of sexual harassment, assault and abuse, and although it may seem irrelevant to our suburban society it has most likely affected every female student and possibly those who identify as male or agender students at BHS. This disrespect for each other's bodies is disgraceful and definitely doesn't belong in the 21st century.
My peers and I are growing up in a time where the President of the United States is arguably racist, sexist and homophobic. We are growing up in a time where normally the President would be an appropriate inspirational public figure but unfortunately we look up to a rich, white man that refuses to think of others and represents the 1% like him and Robert Kraft. We are growing up in a time when a NFL owner and successful businessman that appeals to many aspiring business students, mostly young men, is treating women like sex objects and fueling the modern day slavery business. We are growing up in a time where our supposed to be role models are actually incompetent. They have the audacity to commit crimes, use people, think selfishly and use their money to get out of it, while the rest of American society is treated "rightfully".
Prosecutors have acknowledged that many like Robert Kraft do not know what they are doing is illegal. They also say that they will treat Kraft like any other offender despite his wealth and public attention. But how is it, that a man, thought of as being smart, soft-hearted and successful with a staff that schedules all his plans, wouldn't know that the business in the Orchids of Asia Day Spa was illegal?
I urge all students at BHS to realize the true relevance and horror of human trafficking and sexual harassment. I encourage all students at BHS to speak up and to understand they should not feel ashamed or that they are the cause if they have seen or suffered from any sexual harassment or human trafficking. I want all students to realize that this is a huge social crisis; Robert Kraft's case is just one of many cases in the U.S today.
Leave a Comment
About the Contributor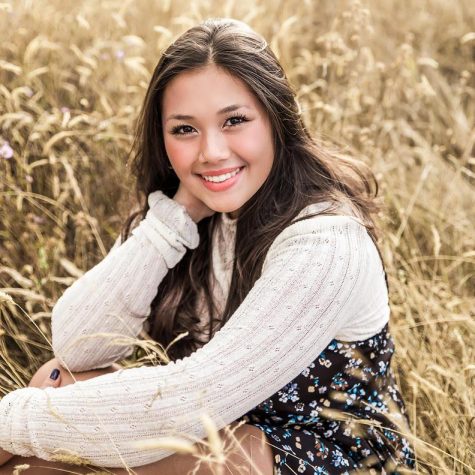 Michiko Murai, Staff Writer
Michiko is a student at Beaverton High School.