BHS alumnus leads charge against restrictive abortion measure
Measure 106, from the latest election, addressed a topic that is very familiar to Oregon residents. This measure would ban public funding for abortions, unless it is deemed medically necessary or required by federal law. Something is considered medically necessary if a licensed physician determines that a woman would suffer an injury or death unless an abortion is performed. Under the measure, public funds may have been spent on abortions in circumstances of rape or incest or diagnosed ectopic pregnancies.
BHS Alum Courtney Graham was instrumental in this ballot measure, making sure that the measure was not passed in Oregon. This was the first time that Graham was the campaign manager for a ballot measure, and it was her job to assemble a team who could work with her to defeat the ballot measure. This included organizers, fundraising personnel, and a finance director so that they would have enough money to fund their efforts.
The main job for her and her campaign was to sow seeds of doubt in the minds of voters, and make them think about how they may vote for the measure. Graham did this through the use of a variety of advertisements, including TV commercials, mail, social media digital advertisements, and "a pretty robust field campaign which included making phone calls, knocking on doors, and talking to voters face to face."
She was also involved in Ballot Measure 97, her first time doing this type of work with this much involvement. This particular measure would've removed the cap on the corporate gross sales tax and established a 2.5 percent tax on gross sales that exceed $25 million, had the ballot measure not failed.
"I think that it's really critical that we continue to recognize and move the conversation forward that access to abortion is a part of healthcare, specifically of reproductive healthcare, because you can't provide people with, like, birth control access or access to family planning services if you're not also including abortion," Graham said. "It's a part of the full spectrum of healthcare. I think it's critical that its included."
Graham is also the board chair of The Bus Project, an organization created to make real political change in America, which was also very important in passing Senate Bill 802. This Bill, passed in 2017, gave 16-year-olds the ability to register to vote in Oregon. The bill did not grant 16-year-olds the ability to vote, but rather gave them the opportunity to register so that as soon as they turn 18 years of age, they can vote without any further problems.
The amount of passion that this alum has for her work is incredible, with her journey of political involvement starting when she was in high school. It is imperative that we uphold our nation's democratic structure in whatever way possible, because without democracy, there is no voice of the people.
Leave a Comment
About the Contributor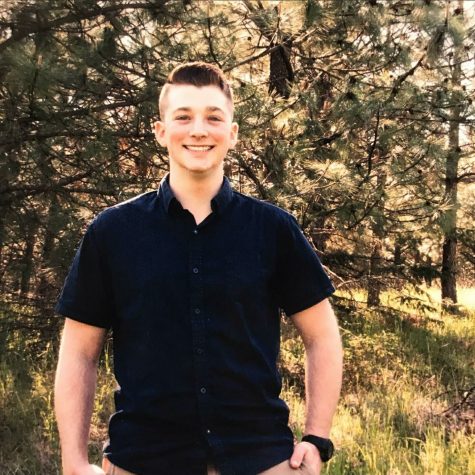 Jacob Doty, Staff Writer
Jake is a senior at Beaverton High School.