Big's Chicken is a big score
Recently opened, Big's Chicken has amassed attention from critics and fans alike. Unlike other restaurants, Big's has earned its reputation through quality food, and not a pricey marketing campaign. The quality food is accompanied by a rather interesting aesthetic. Upon entry your met with a rustic theme, resembling that of an early 2000s midwest restaurant. With a modern kitchen, Big's manages to fuse both a dated aesthetic, with an efficient staff, and modern kitchen. Surely a recipe for quality food. The restaurant is able to capture everything that's good about southern cooking, and bring it right here to Beaverton.
    Big's set up shop officially back in April 2017, immediately gaining traction thanks to hit Food Network show Chopped. Season 22 winner Ben Bettinger is responsible for some of Big's popularity. However, don't be fooled, Big's isn't tiny dishes made to impress judges. Its home style chicken that almost everyone can take a liking towards. Ranging from Alabama style seasoned wings, to a chicken sandwiches, here's something for everyone on the menu.
    Considering the quality, the food was done in a surprisingly fast amount of time. By no means was the food bad either. The chicken rivals that something only your dad could barbecue in the backyard, taking hours on end. There signature wings were smokey, but still had the spicy kick and seasoning people are after. Not only does the chicken exceed expectations, the Jojos were also exceptional. Thick cut and seasoned, they are a must pick side when buying wings. The service was both friendly and engaging. This is thanks to a friendly, experienced staff. Its apparent that time and effort is put into the customer. Big's is able to separate itself from other competitors through valuing the consumer.
    One common, and personal critique of the restaurant is that there are no meal bundles with wings. For example, from a consumer standpoint, it would be ideal to be able to buy wings a side and a beverage, all for one bundled price. But that's not the case with Big's. Purchasing wings only means you'll also have to buy a side and a drink, if you so desire. Its disappointing as a consumer that a signature dish doesn't come in a meal, where as chicken sandwiches can come as a combo.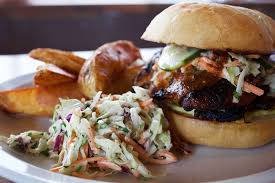 ---
A combo meal of a chicken sandwich and coleslaw. Photo courtesy of Bigschicken.com
Overall, Big's manages to capture the best of both worlds. Not only does it manage to create an environment like no other in the Beaverton area, it continuously delivers with excellent food, time and time again. If you can't get enough of Big's, they also provide a catering service. If you're feeling adventurous, desserts are also on the menu. Buttermilk pie, and banana pudding for whatever room you have left in your stomach. With the best chicken in town, there's no way you'll be taking anything in a to-go bag after your trip to Big's. Here at the Hummer we recommend Big's to anyone who enjoys some good ole' fashion barbecue essentials.
Leave a Comment
About the Contributor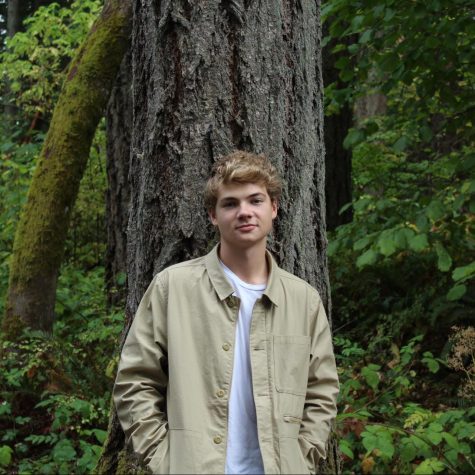 Chace Fery, Staff Writer
Chace is a senior at Beaverton High School.