From seniors to juniors: college applications
As the school year unwinds, seniors are making big decisions about where they want to go next year. But as seniors begin a new chapter of their life, juniors are about to begin the whirlwind of college applications, scholarships, and their deadlines. After months in the eye of the storm, graduating seniors have tips and tricks that'll help during these wild times.
1. Meet all deadlines! You've heard it before, but I mean it. You think, "Oh yeah, I got this. This isn't due 'till the end of the month." Then bam, it's two days past the deadline and you're lying in bed thinking about the what ifs while eating pizza rolls from a wine glass. Meet deadlines: put a reminder on your phone, tape sticky notes across your room, or tell your mom – she won't let you forget it. Whatever you might need, do it.
2. Have essays written out. After writing essay after essay after essay for colleges and scholarships, you'll realize most of them ask the same questions. How have your life experiences inspired you to pursue a future degree? What have you contributed to your community? Why do you want to go to college? If you have these essays written out beforehand, you'll have plenty of time to revise and edit it to fit whatever you'll be applying for. It'll be much easier when you've ignored five different reminders from your phone and your mom is angry and you're trying to get everything in by midnight.
3. Keep track of your email. After applying to colleges, check your email religiously. You do not want to miss out if your colleges send you a 'We need you to fill out this Dependent Verification form' or 'There are missing pieces to your application.' This could delay admissions and a potential financial aid award, and if that happens, you'll find yourself on the verge of a breakdown two weeks before May 1st, National Decision Day. So check up on it, for your own sanity.
4. Use your resources. One easily accessible resource to all Beaverton students is the College and Career Center (CCC). There are tons of things you can be helped with in there. Another option is using online resources, like College Greenlight, to find information on your options for college and what you need to prepare for applications.
Principal Dr. Anne Erwin speaks about events held at school such as Future Days, a day dedicated to helping students prepare for life in college and become familiar with a variety of careers. "Any time a student has the opportunity to experience what might be ahead of them in the future. I think it creates even more purpose and relevant and meaning into what they're doing right now. Here at Beaverton we strongly believe in preparing students for the future."
Senior year can be overwhelming and stressful, but it's important to indulge in certain moments. It's bittersweet to leave a place you have become so accustomed to you, but what lays ahead is the beginning of a future to make your own.
View Comments(1)
About the Contributor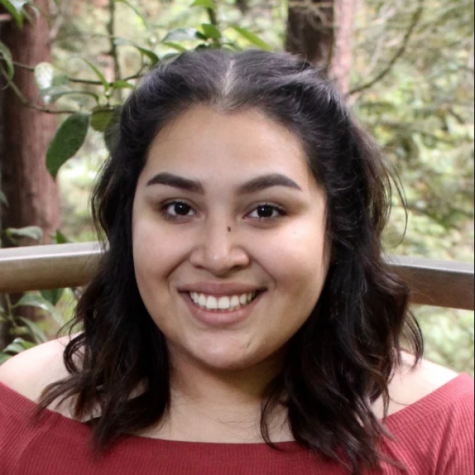 Tatiana Garcia, Staff Writer
Tatiana is a student at Beaverton High School.