Fortnite steps into the viral spotlight
A video game has hit more downloads than the entire population of Canada. Recently, the popular battle royale game Fortnite has surpassed 40 million downloads. Being just shy of 30 million players in December, Fortnite has racked up an additional 10 million players within the course of just two months. But what can be attributed to this game's wild success?
Junior Kellen O'Connor is an avid Fortnite player. "It's a really fun experience. I would even go to say that it gets addictive sometimes," he said. "I like that I'm able to play with my friends online, it makes the game a lot more fun."
O'Connor attributes some of Fortnite's success to its free multiplayer mode, which allows for friends to play together and bond over the game.
Other players felt similarly. "It's something that's fun to do if you ever get bored," said junior Gus Woolfrey. "It's a lot more fun if you play with your friends, though."
The wide player base can also be credited to the game's price tag: The popular battle royale mode is free to play. Simply hitting the download button will allow you access to the game, though the game still offers several in-app purchases that are purely cosmetic and don't offer any advantage. It's apparent that people gravitate to the game due to the price tag, while other popular counterparts can be priced at a hefty 60 dollars. Furthermore, the game is easy to play: anyone can become proficient within a couple of games.
"For someone new, it can be a little complicated at first, but once you learn it, it can be a lot of fun," said junior Jacey Davidson. She believes the game is popular due to word of mouth.
Fortnite has become wildly successful, and it shows no sign of slowing down. With ongoing support from the newfound community, the game will continue to receive support from Fortnite's development team. It's clear that Fortnite has shocked the world.
Leave a Comment
About the Contributor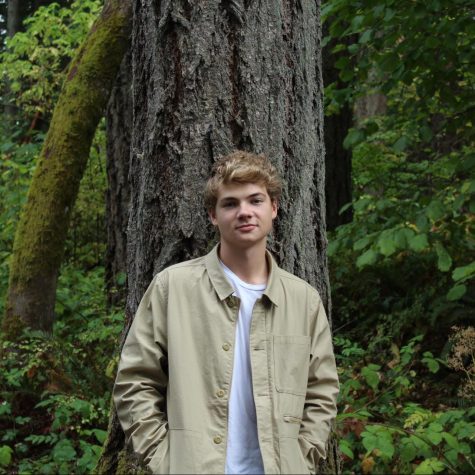 Chace Fery, Staff Writer
Chace is a senior at Beaverton High School.