You'll never guess where the 12th best city in the US to live in is
This past September, Money magazine ranked the city of Beaverton 12th for best city to live in the US. This isn't the first time that Beaverton has been recognized on this list; last year Beaverton was ranked 9th.
A total of 2,400 cities and towns, with populations between 10,000 and 100,000 people, were evaluated under eight categories. The categories for this year included population, cost of living, median household income, average job commute time, job growth rate, clear days per year, and graduation rate.
Many people who have lived in Beaverton agree that they've seen a lot of change in Beaverton the past few years. Michelle Nguyen, a student at Beaverton High School, has lived here her whole life and has noticed a lot of change in Beaverton the last few years. "More houses are being built, there are more people, the community feels more tight-knit," she said.
Beaverton isn't "just another cookie-cutter suburb [of Portland]," said Money Magazine's Ismat Sarah Mangla. A diverse community and culture exists throughout the city that makes this place so unique.
Anthony Loya, a student, can agree that Beaverton isn't like every other city. "I like that everyone is represented in a way and the diversity that exists."
Money Magazine also highlights how accessible it is for residents to go to scenic areas. "[I like] the trees, the fresh air, the scenery, I don't know it's a small town… I feel like I'm well represented here," said Beaverton High School senior Joselyne Tellez.
The article states that the graduation rate for Beaverton is 81% which is higher than the state's rate of 75%. "I think BSD is a very strong district. You all come from very dynamic elementary schools, and then middle schools, and then high schools," said Beaverton High School principal Dr. Anne Erwin. "I think one of the reasons our graduation rate is a little bit higher, not out of the ballpark higher than the state, part I think it's because of where we live and the demographics of the student populations we draw from…I think that we should be content, but not satisfied, with the graduation rate just over 80%, but that's not good enough. It's not going to cut it."
Hopefully, Beaverton will continue to have a steady ranking in the top percentile for next year. Alongside Beaverton, two other Oregon cities ranked this year: Bend at #44, and Cedar Mill at #94.
Leave a Comment
About the Contributor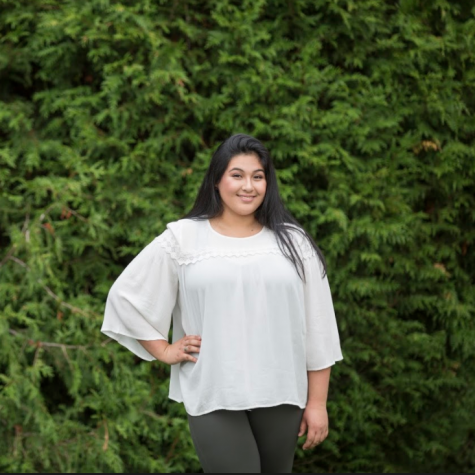 Amanda Piril, Staff Writer
Amanda Piril is a student at Beaverton High School.