Hummer Highlight: Seniors celebrate graduation
The Paper Toss
On June 7, all the seniors went to the lower cafeteria right as the bell rang for the end of the day. They had old school work with them. Leadership helped do the Paper Toss, led by Mr. Sarmiento. 
The Paper Toss is a tradition for seniors on their last day of regular classes.
Once the clock struck 2:30 pm, the official end of the day, the students screamed and tossed their papers into the air. After the papers had settled and the seniors headed home, the Leadership class grabbed snow shovels to clean up the papers and put them into the recycling bins.
I'm looking forward to doing this next year, and may also burn some of my old homework, but I'll do that at home.
Senior Assembly
On Thursday, June 8, the seniors started the day with the Senior Breakfast in the cafeteria. Several teachers announced department and club awards.
After that, the Senior Assembly was about to start, but first, they did a practice run of graduation seating and entering by Beaver Lodge class.
Parents, students, teachers and the seniors were in the audience, with the Class of 2023 sitting on chairs on the gym floor. At the end of the gym, there was a stand where the school administration sat and took turns announcing. The assembly started with the National Anthem sung by BHS Choir students.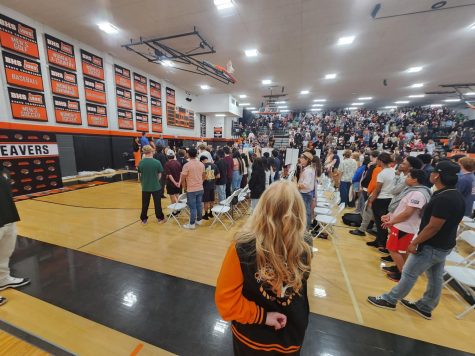 The assembly featured awards and scholarships for the Class of 2023 and lasted about one hour. Students who were joining the military were asked to stand. Some of the students went to the Navy and Coast Guard. There was a student that graduated from Beaverton High School last year who died in a sledding accident last year. Her father was at the senior assembly and gave out a scholarship in her name. It was the first one and will be awarded annually. 
It was almost the end of senior assembly. Principal Kearl said a few things, then two girls sang. It was just like the movies when the assembly ended. When I graduate next year, I want to relax in the sun while drinking soda and maybe watch the demolition of the high school. 
Leave a Comment
About the Contributor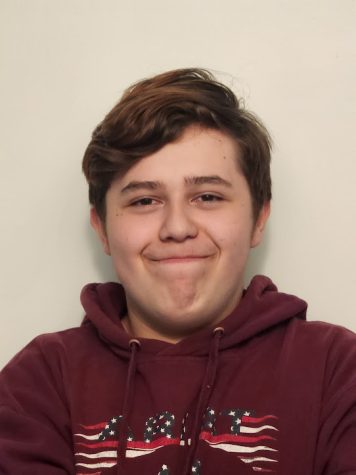 Zack Parker, Staff Writer
Zack is a senior at Beaverton High School who enjoys writing short articles about the news that interests him. In his free time, he writes short stories...