"She Kills Monsters" hits the stage this weekend
      Don't have anything to do tonight and tomorrow? The Beaverton High Theater Department is hosting a show called "She Kills Monsters." Set in the year 1995, you'll get to see the journey of Agnes Evans in a DnD adventure after her sister Tilly Evans dies. There are all types of creatures, such as succubi cheerleaders, and bugbears that are neither bugs nor bears, along with so much more. BHS has a strong theater department that is super underrated. Other than the variety of creatures, the fights going on in the show are so satisfying to watch. You won't regret it! In the show, there is LGBTQ+ representation. There are many heartfelt scenes and some funny ones too, so if you aren't busy on the 17th or 18th, head to the school to see "She Kills Monsters." The show has times at 7:00 p.m. on the 17th and 2:00 and 6:00 on the 18th.
Leave a Comment
About the Contributor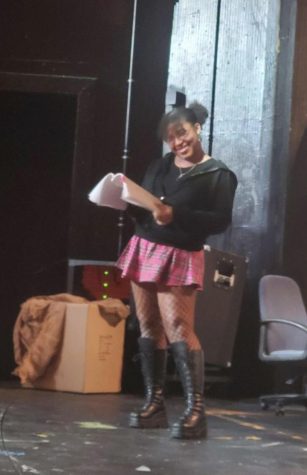 Ariella McPhearson, Staff Writer
Ari is a junior at Beaverton High School who writes reviews for The Hummer.